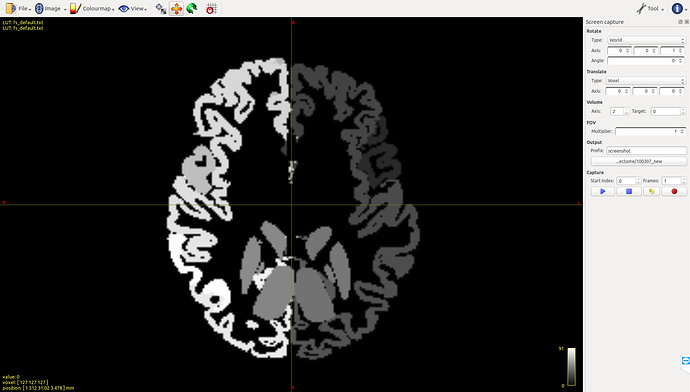 I try to create the labelsgmfix.mif using apar+aseg.nii and T1w_acpc_dc_restore_brain.nii.gz files. I have created the aparc+aseg.nii using freesurfer following my own parcellation process. The T1w_acpc_dc_restore_brain.nii.gz has been downloaded from HCP server. I am not getting clear idea why the image is coming up like this. I have used the following command:
labelsgmfix nodes.mif T1w_acpc_dc_restore_brain.nii.gz fs_default.txt nodes_fixSGM.mif -premasked
I also overlay the nodes.mif image (it was generated from aparc+aseg.nii) onto 5TT.mif image.
5TT.mif image was generated using fsl algorithm as given in the tutorial. I can see the below image.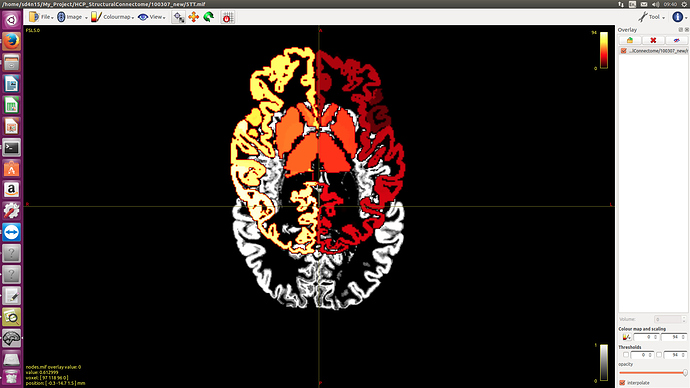 file:///home/sd4n15/Pictures/5ttoverlaynodes.png.
It looks like both images have some scaling difference.
But I am not be able to understand how to reduce the scaling difference.
If you give me some idea why my image is coming up like this will be very appreciated.
Thanks
Sarbani