Dear experts,
we are currently reviewing the output of MRtrix on our data, and we came across an issue with some subjects. However, we do not really know how to interpret this and what we should do next. Basically, it seems that in some individuals, small bits of the GM/WM boundaries are out of the brain, as seen below.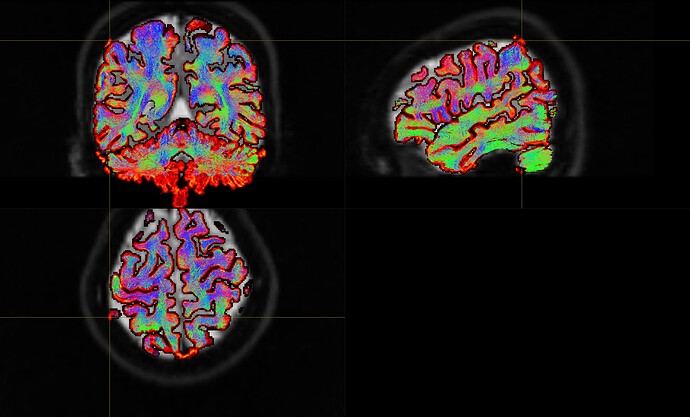 When we overlay the 200k.tck image, we see that in most of the cases, the fibers are correctly not reaching into that "miscalculated" boundary. However, sometimes it does contain a few fibers.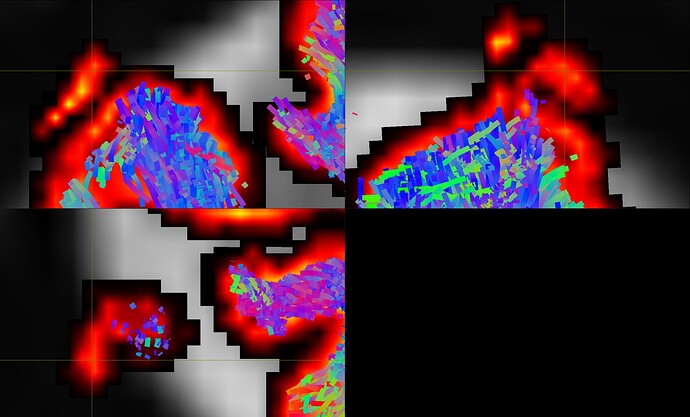 This is all before the application of the SIFT2 command tcksift2 -act 5tt_coreg.mif -out_mu sift_mu.txt -out_coeffs sift_coeffs.txt -nthreads 8 tracks_10M.tck wmfod_norm.mif sift_1M.txt. Would this command fix this? How can we check it? Is there a "rule of thumb" of when to discard/rerun participants or continue despite this apparent small miscalculations? We were looking for examples of good/bad track images in MRtrix, but did not find anything that could be helpful in that sense.
Thanks a lot for your work and support!