Hello everybody,
I have a somewhat weird issue. Due to having DWI data with only one phase-encoding and no fieldmap, I could not use FSL's topup to correct for distortions, and so I used Brainsuite, which corrects them by registering the diffusion image to the structural one (more details about this method here).
However, when generating tracts from both the data with distortions and distorsion-corrected data with the exact same ROIs and command, I get better results from the data that did not go through the Brainsuite analysis (left).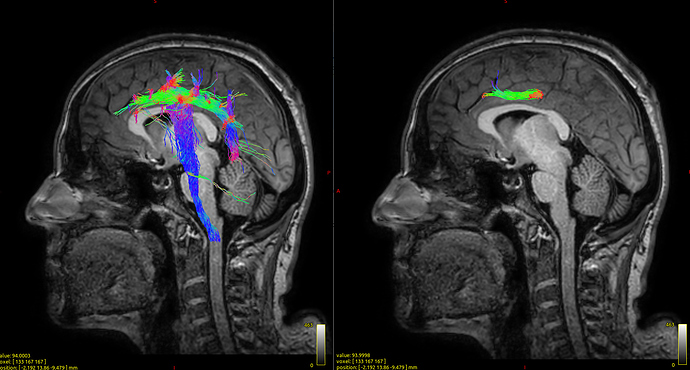 Why could this be? Brainsuite uses the nii.gz format which I later convert back to mif. Could something be happening along the way with the b-vectors or…? Any input would be much appreciated!
Best,
Sabina