Hello MRtrix Experts!
My question is about displaying results with streamlines (3D image from template derived tractogram) following fixelcfestats with the -mask option.
Below is the result from my original FBA without a mask. After I ran fixelcfestats, I did fixel2tsf stats_fdc/fwe_pvalue.mif tracks_200k_sift.tck fdc_fwe_pvalue.tsf and was able to easily see my results in 3D after thresholding. Below is an image from my original analysis with my streamline picture on the left and the fixel plot on the right.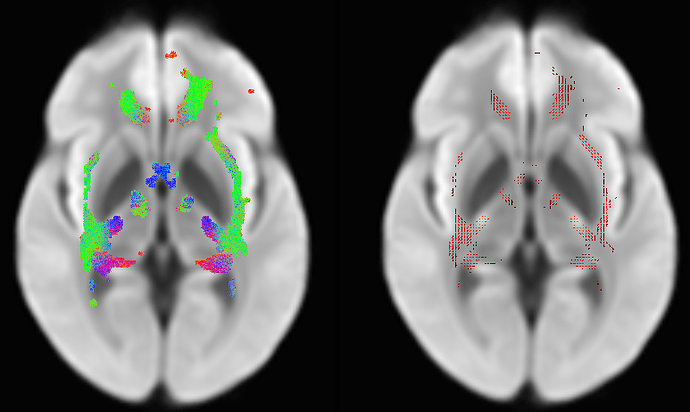 I decided I wanted to try and mask out areas of CSF, so I re-did fixelcfestats with the mask option. When I look at my fixel plot, my results don't look much different (which I expected). However, when I do fixel2tsf and display streamlines, it also seems like it just "thins out" the tractogram, and is not thresholding it by significance. Everything is the same between these two analyses except for the -mask option.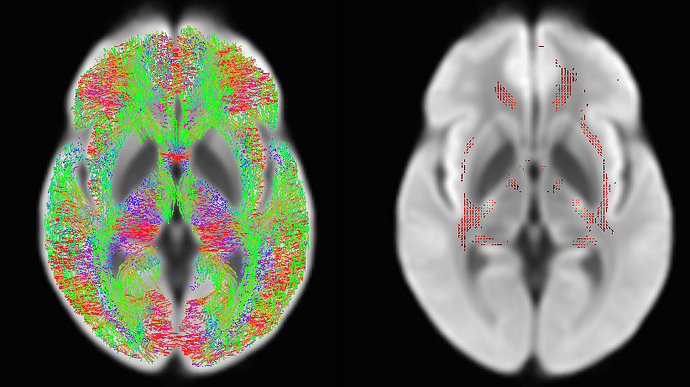 Thank you very much for your time,
Shannon