Hi MRtrix Community,
I'm new to diffusion imaging and just started using MRtrix recently. I ran a dwi2response dhollander command and it works fine, however when I was trying the dwi2response tournier command, I got strange error message: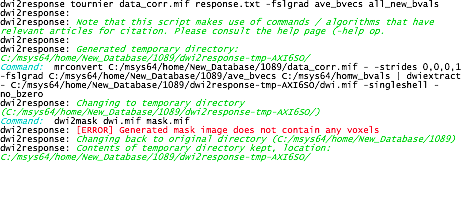 When I check the detailed processing steps via -debug, I didn't see any alerting message except the following warning:


How should I solve this issue? Thank you so much in advance!
Best,
Luie