Hi All -
I've read another thread, that was a bit older, but I wasn't able to glean the information I was hoping to acquire. I was hoping someone may help me resolve my concern.
I am using the BATMAN tutorial for our MRtrix DWI preprocessing/analyses. Our acquisition is: Hyperband sequence TR 4s, Minimum TE, 140x140, multiple b-values (0, 500, 1000, 2000, 3000), 102 directions.
For the dewidenoise script, we run
dwidenoise raw_dwi.mif dwif_den.mif -noise noise.mif
When reviewing the noise.mif output, there are some visible outlines of what looks like a brain (example attached). I am curious whether this level of non-randomness is normal/abnormal for this acquisition?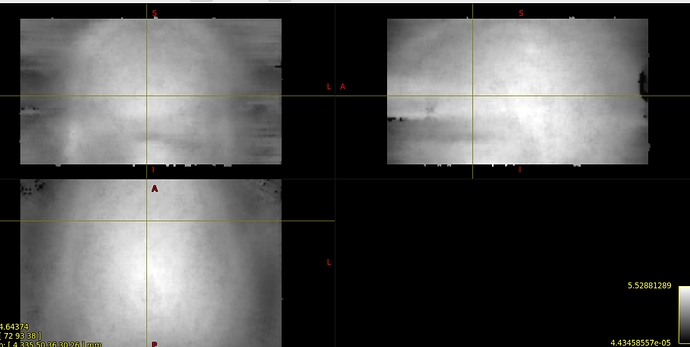 Any thoughts would be appreciated!