Dear MRtrix masters!
According to master rsmith's help, I was able to overcome the previous error and I have complete whole brain tractography of one person. So I have been making my own shell script.
there is no problem in the mrconvert and dwidenoise commands, However, I also encounter the error messages in the dwipreproc command during processing some raw data files. but in some cases, there is no error in the dwipreproc process so it runs to the end. I don't know what make these differences.
dwipreproc -rpe_none -fslgrad bvecs bvals AP dti_denoise.mif dti_preproc.nii
Error messages are below;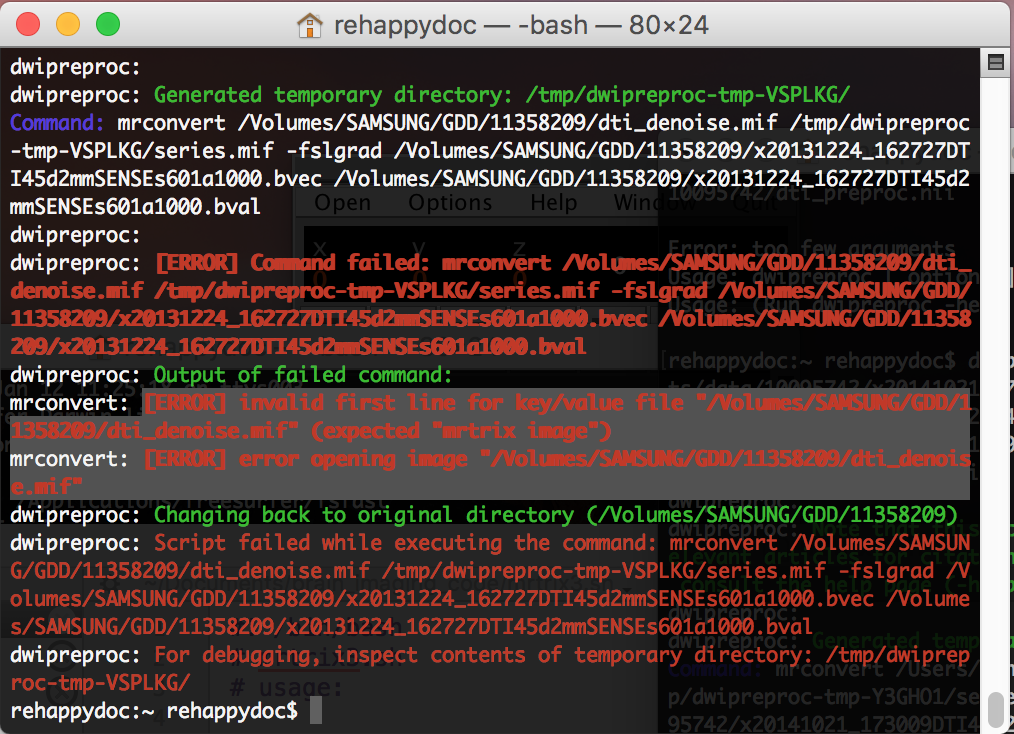 mrconvert: [ERROR] invalid first line for key/value file "dti_denoise.mif" (expected "mrtrix image")
mrconvert: [ERROR] error opening image "dti_denoise.mif"
in this case, dti_denoise.mif will not open even if there is no error in the dti_denoise process just like the second error message.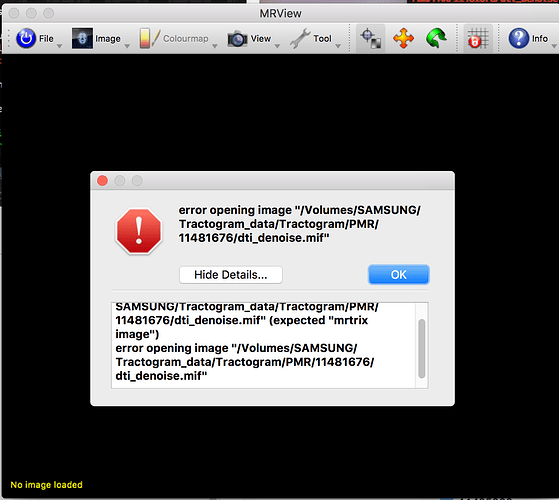 I guess the errors have come from the original raw data. If there are the methods to overcome or bypass the errors, please let me know.
Best!
Rehappydoc