Dear experts,
I did a FBA following the step by step guide provided in the MRtrix3 documentation with 29 patients and 27 healthy controls ((b=1000, dirs = 30))
Everything worked out without any problem.
However, the results of FBA which I obtained is a null set. I run mrstats on fwe_pvalue.mif: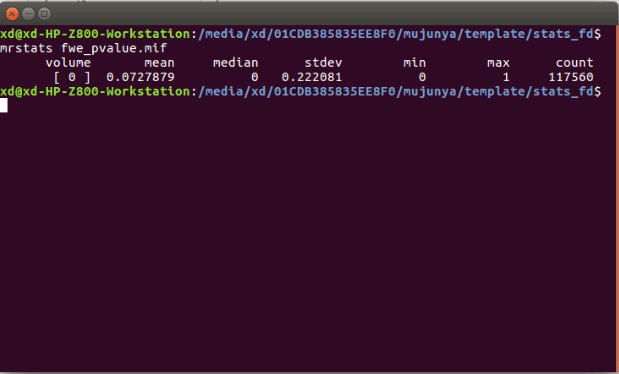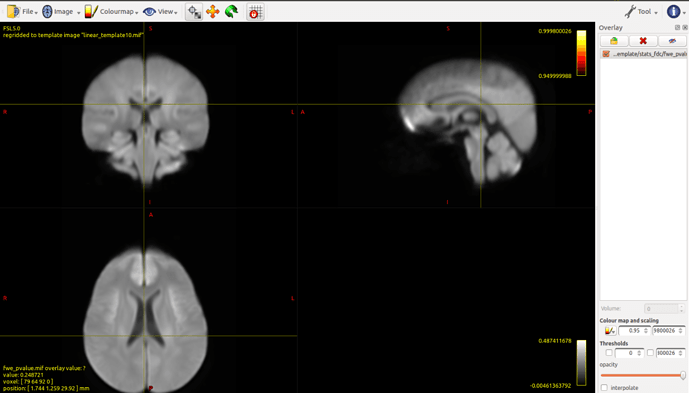 Is there any problem in my analysis?