Dear Experts,
I'm new to MRtrix3 community,I'm shy to ask a simple question.Recently,I've got a population template of 20 patients.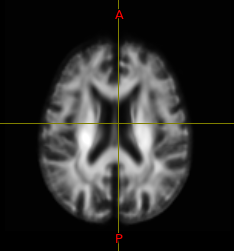 When I checked it in mrview,I found that axis X is not in the middle of the image.I need to flip the image with axis X in order to make a contrast of the ROI and the opposite lesion.I've tried "mrtransform -axis 0" but the output image didn't match my original image perfectly.
So I'm puzzled that how to move the population template to the middle of the space?
Thanks!