Dear MRtrix experts,
I want to do an analysis, comparing fixel-based, NODDI and DTI wholebrain statistic in a population of preterm 9-year old children. For this I use the msmt FBA recommended on the readthedocs.
However, I notice 2 things in my fod/fixel templates.
For starters, my Cerebellum is showing very bright in the fod template, is this normal?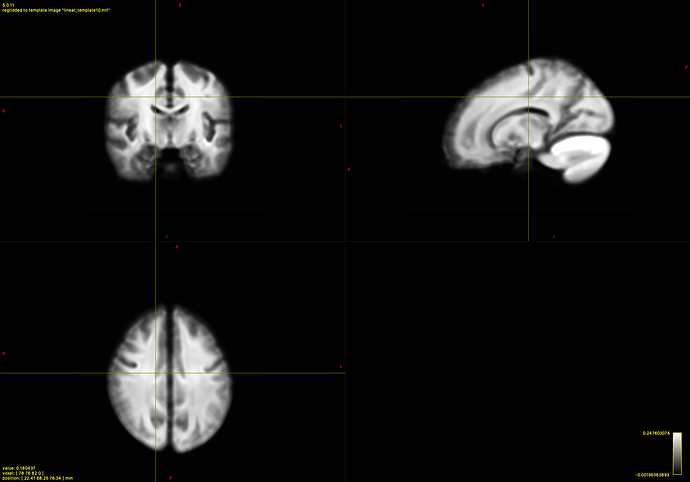 Secondly, if I use the recommended pipeline I get a very wide fixeltemplate, covering the whole cerebellum, some GM and making some false positive conection over the edge of the ventricles. Also leading to almost 80000 fixels in the mask (reducing statistical power).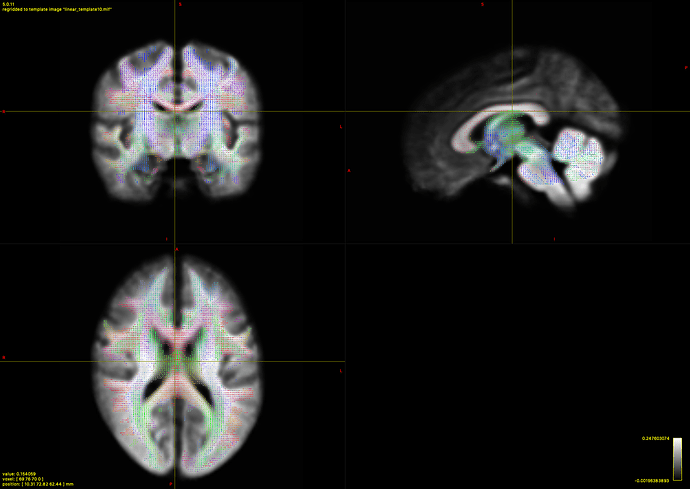 Plotting, the fmls_peak_values of the wmfod I think raising the threshold from 0.06 to 0.15. However this is not recommended in the pipeline. What would you suggest as a more proper way to restrict the mask? I would like to hold the benefit of the Dhollander msmt, and not getting my T1 images involved.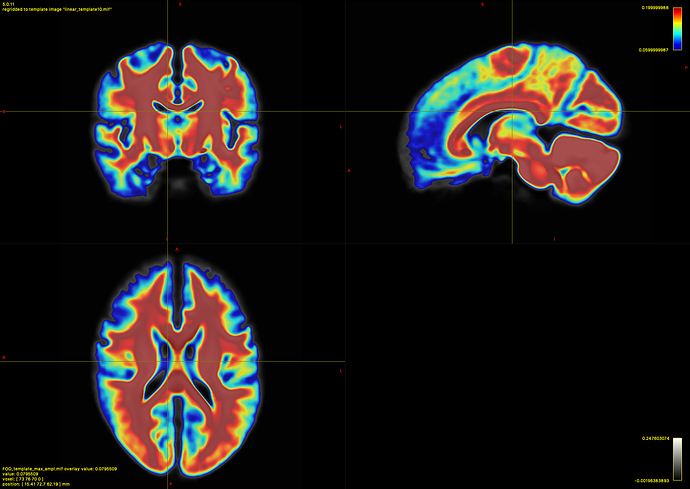 Thanks in advance,
Jeroen