Hi,
We have recently upgraded our scan sequences to 32 channel multishell dwi with bvalues of 3,000.
However, I am running into an issue with strange FODs being created (see screenshot below).
I have run the usual preprocessing and processing steps (dwidenoise, dwifslpreproc, dwi2mask,dwi biascorrect, intensity normalisation, dwi2response with dhollander, upsampling (mrgrid regrid -vox 1.3), dwi2mask)
Then I ran dwi2fod with msmt_csd and the FODs were generated. My question is, is there another step that should be taken in order to properly generate the FODs?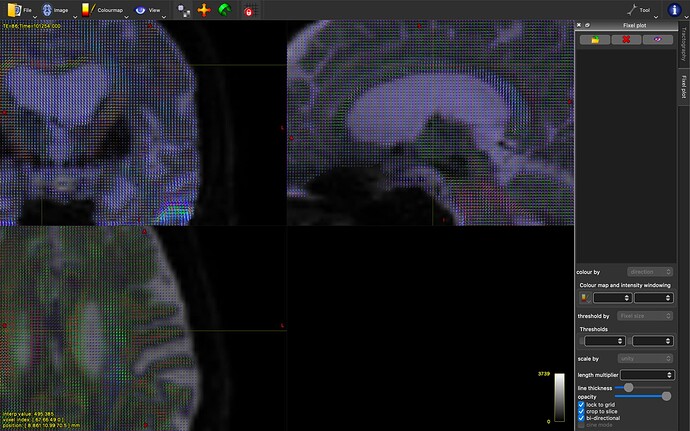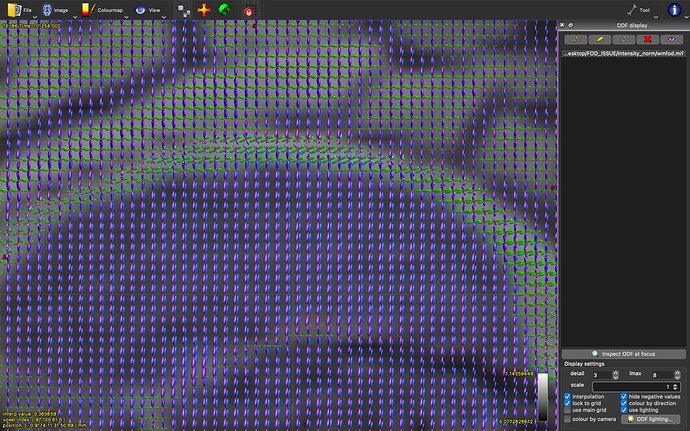 Thanks for your help!