Hi
I am trying mrtrix 3.0.3 and it looks like the data import for philips data may be broken?
What I show left and right is the exact same data, on the same computer (CVL at Monash).
As you can see it looks very different (it looks the same if I use mrconvert first), you can see the value at the location [77 65 58 0] is different.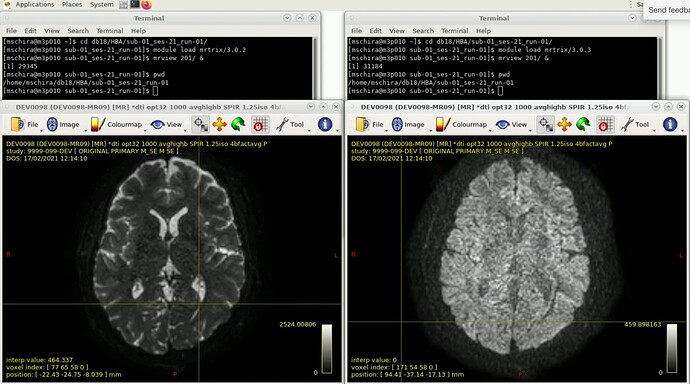 Now I don't know where the error is, the specific installation or a mrtrix version issue?
Anyone who can test the data on another MRtrix 3.0.3 installation?
Happy to share some data to test on a different computer?
best
Mark