Hi guys!
I want to implement structural connectivity on 17 predefined ROIs in MNI coordination with a sphere radius of 8. Furthermore, these are my ROIS and their MNI coordination.
I wanted to know what should I do, is it available in Mrtrix, and what are the commands?
before this approach, I obtained structural connectivity based on AAL atlas regions. I have done all steps until sift command.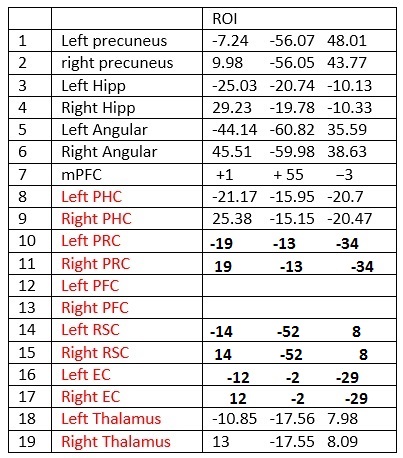 Thanks in advance