Dear experts, I want to upgrade my mrtrix3, I downloaded the Eigen-3.3.7 and I have the g+±7 compiler, however when I run ./build I have the problem:
ERROR: (248/546) [CC] tmp/src/gui/dwi/render_frame.o
please, find attached the print screen of the error.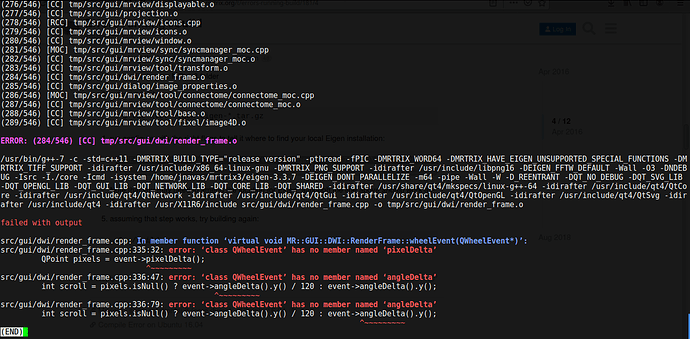 how can I fix it ??
Thank you in advance!!