Dear all,
I've encountered a problem with the output tckgen, somewhat related to the one reported here:

I ran tckgen with ACT using a command like that:
tckgen -algorithm iFOD2 -act 5ttf.mif -seed_gmwmi 5ttf_gmWm.mif -backtrack -crop_at_gmwmi -select 500000 csd.mif tck500000.tck'
In the result, I noticed some spurious streamlines going in the anterior-posterior direction within the splenium of the corpus callosum (and other regions), as well as possibly spurious streamline within the cingulum bundle, going in the medial-lateral direction and in the ventral-dorsal: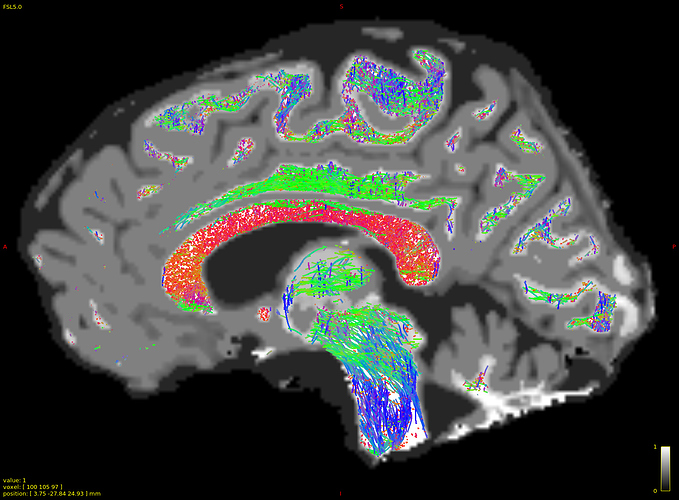 I am using an up to date version of MRtrix. When typing "tckgen --help" the version I get is:
MRtrix 3.0_RC3-51-g52a2540d tckgen Jun 14 2018
Importantly, most of these spurious streamlines are absent when using a different machine with the following version:
MRtrix 3.0_RC2-90-g21f3d913-dirty tckgen May 22 2018
as can be seen here: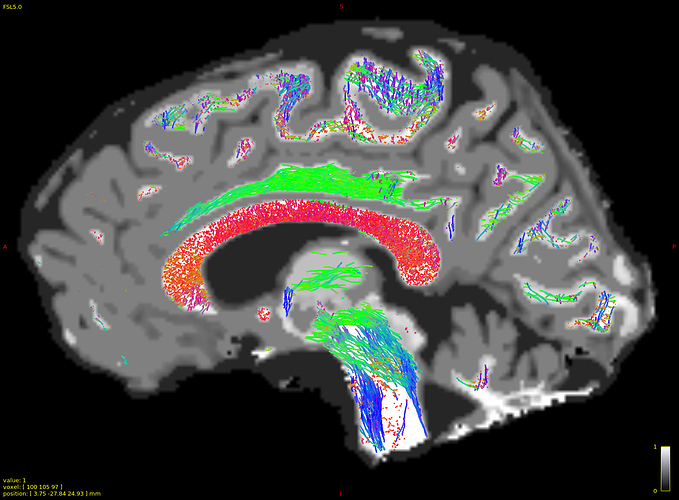 Is this behavior the result of a recent update to tckgen? Should I downgrade to an older version, or perhaps this is the side effect of a second, wanted behavior?
Any help would be greatly appreciated.
Many thanks!
Roey