Hi, all,
Have you ever meet this problem? I did streamlines tractography and the output seems abnormal.
Here is the code:
tckgen -algorithm SD_Stream -cutoff 0.25  -angle 77 DTI_fod.mif DTI_StreamTracking_FA0.25_ang77.tck -seed_grid_per_voxel DTI_mask.nii 1 -mask DTI_mask.nii

and the outputs as are shown:
Ortho View: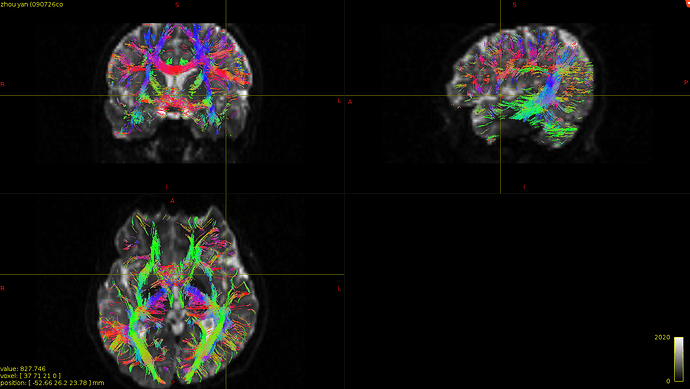 Volume Rendering: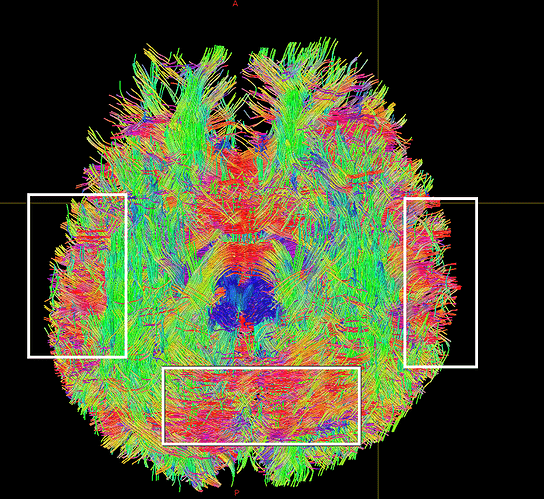 The fibers of the other papers: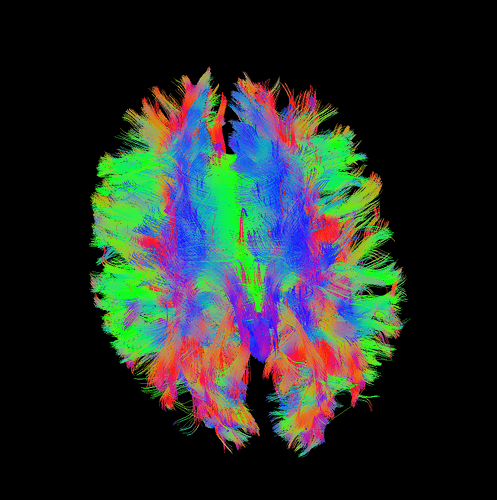 In volume rendering view: In the left and right white rectangles, the fibers have many short fibers perpendicular to the others. What I consider most is the white rectangle in the bottom, compared with the third picture, there are sets of red transversal fibers. It seems there are some fibers just lay down on the surface of the brain cortex.
Maybe there's some problem when I do streamline tractography. I have no idea now, does anyone have some ideas?
Thanks,
Chaoqing