Dear MRtrix community,
I've noted some unexpected looping streamlines on my FACT- as well as Tensor_Det-generated streamlines. Below, a zoomed example: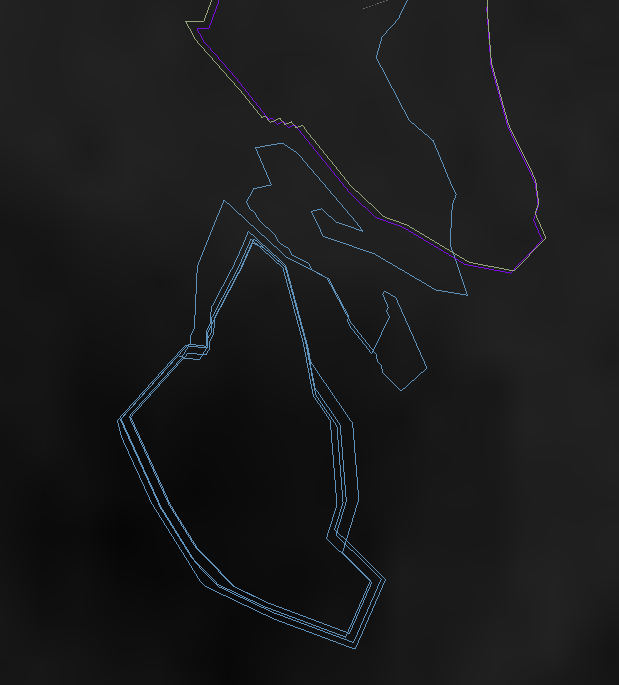 I'm running tckgen with all default options (just -maxlenght=250 and -number=100000 were explicit) and streamlines, with the exception of the loops, look generally fine for both reconstruction methods.
Looking at the documentation I've noted that the default theta should be 90deg x 0.1= 9deg that is less than my expectation.
I've tried by running FACT with custom angles (35deg and 45deg). The resulting streamlines (left for -angle 35 and right for -angle 45) are shown below. I'm really unable to understand why results are so different.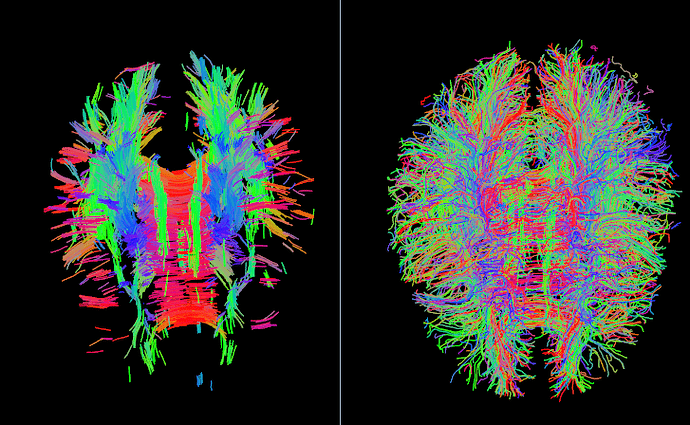 Do you have any suggestion?
Thanks,
Marco