Dear MRtrixters,
I am trying to follow this tutorial and to visualize the arcuate fasciculus. However, what I get looks much different: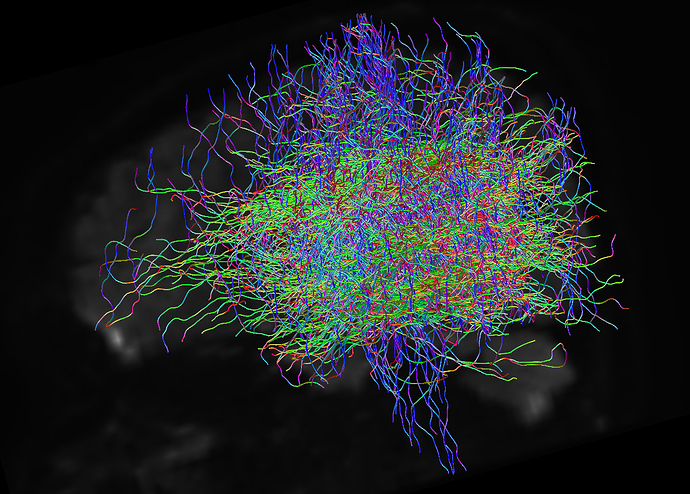 and only if I modify the opacity I can somewhat see it -
The data is single-shell (b1000) and with 32 directions, was denoised and eddy-corected beforehand and the command that I used is almost identical to the one in the video:
tckgen dwi_fod.mif -seed_sphere -37,-20,66,5 -seed_direction 0,1,0 arcuate.tck -force -select 1000 -include -40,-27,43,10
What is causing my data to be so noisy compared to the one in the video? What could I do to improve this (if anything)?
Any suggestions are much appreciated!
Sabina