Dear Mrtrixers,
Hi! I've encountered another problem while using our data.
We've done a probabilistic tractography and got an incomplete one compared to the tractography that we've done in the tutorial.
Here's a comparison between the two. (left: tutorial tractography, right: our wrong one)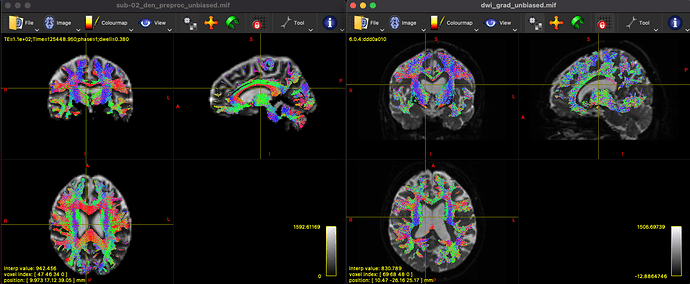 What could have gone wrong!
Please help us with figuring this out.
We appreciate your help so much.
Thanks you so much!
Sujin Park.