Hi everyone,
I started yesterday a tckgen with 100M tracks, exactly as in the connectome tutorial. In 24 hours it is at 35%. How long does this step take for other people? I am not sure if my computer has troubles (it was slow for some reason before starting tckgen), or whether this is just normal time for tckgen.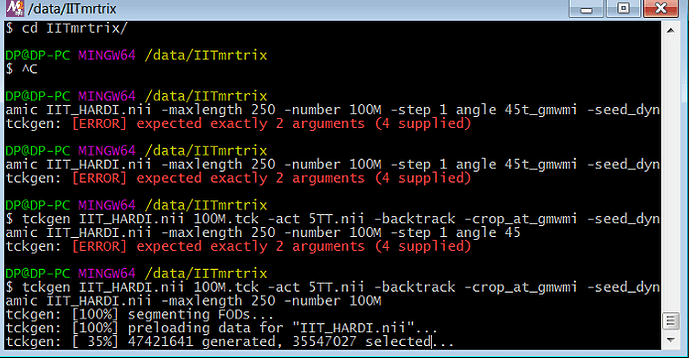 Second, the file is already 55Gb for 35M tracks. Is it normal to expect a 150Gb file for 100M tracks?
Would it be ok to kill the process, restart the computer and run the remaining 70M tracks?