Dear experts,
I'm trying to use the hsvs option in 5ttgen using existing freesurfer segmentations (FreeSurfer 7.1.1.). For most of my subjects this works beautifully but for 5-10% of my sample I end up with something that looks like this for the grey matter: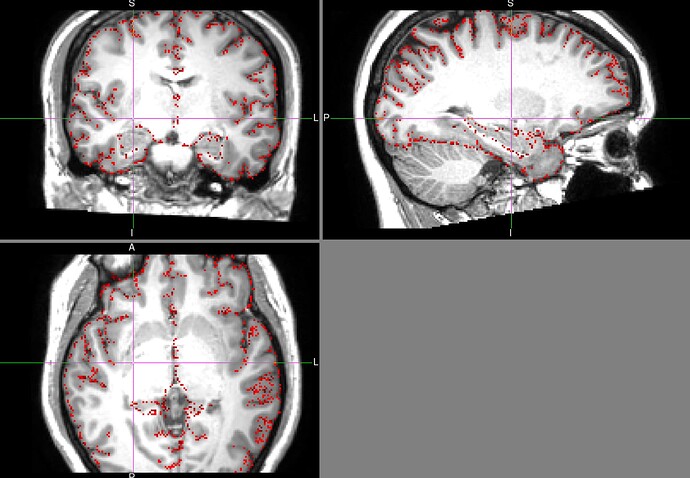 The white matter looks similar and the subcortical segmentations are not present eventhough 5ttgen doesn't give an error when it is running FSL FIRST.
Conversely others look like this: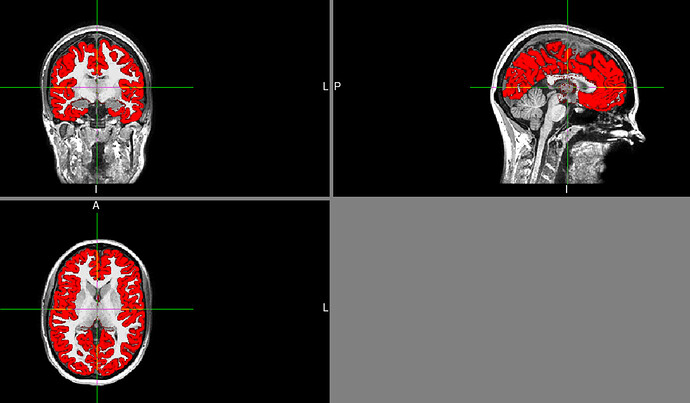 in both cases the same version of freesurfer was used and the freesurfer segmentations look correct. I'm running MRtrix3 version 3.0.2. the full command is:
5ttgen hsvs freesurferdir/sub-JobName JobName_5TThsvs.nii.gz -hippocampi aseg -thalami nuclei -white_stem -nthreads 10 -nocrop -scratch workdir/temp_5ttgen
do you have any idea what might be going wrong here?
many thanks!
Chris