Hello everyone,
I have a question regarding 5ttgen command. I'm trying to apply segmentation on the LEMON dataset that uses MP2RAGE sequence for T1 scans. I used this MATLAB-based tool to remove the background of the T1 scans: GitHub - JosePMarques/MP2RAGE-related-scripts: MP2RAGE Scripts - T1 map correction & Background no
Then I applied 5ttgen fsl and get the following results for GM: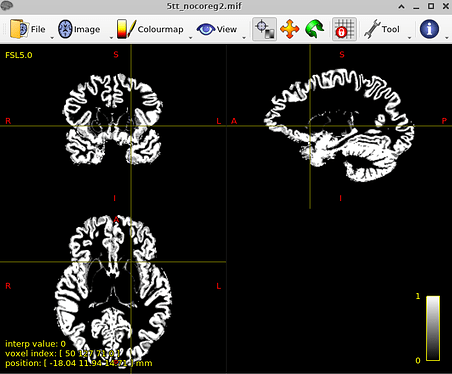 However, 5ttgen freesurfer gives the following results which is slightly different: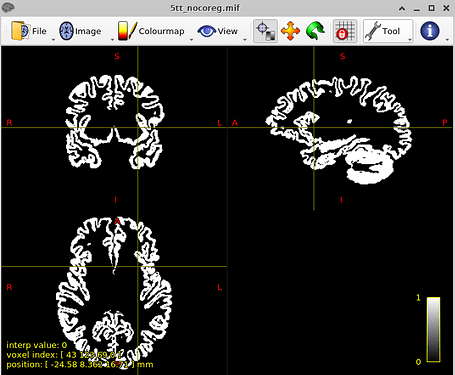 Could you help me figure out which one is the preferred one?
Thank you very much for your time and help.
Best Regards,
Mahta