Hi,
I am running 5ttgen on a T1_2_diff.nii.gz (T1 in diffusion space).
5ttgen does not fail, but the output only contains 0s, both with fsl and freesurfer options.
Specifically, I run:
5ttgen fsl T1_2_diff.nii.gz act.mif
I also tried directly on the T1.nii.gz, with the same result.
The T1 looks normal (see bleow)
Any ideas?
T1: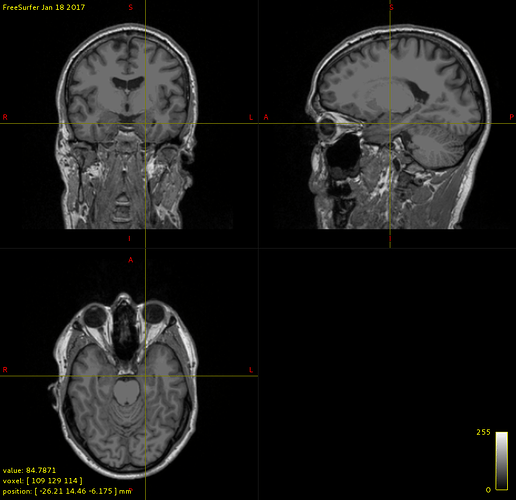 act.mif: Thank you for your time and your work!
Tim