Hi experts,
I am a newcomer of the Mrtrix. Recently, I am studying the article, titled "Anatomically-constrained tractography: Improved diffusion MRI streamlines tractography through effective use of anatomical information". This is a very meaningful and interesting work. I am confused with the details of the streamline seeding of the gm-wm interface, which was mentioned in the Fig 3.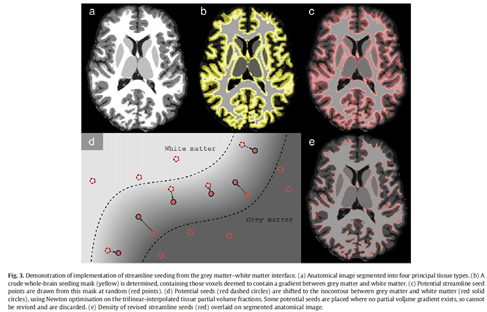 My question is:
1)How to define/get the isocontour between gray matter and white matter(red solid circles) ?(figure 3. d)
2) What is the "partial volume gradient"? and how to define?
Thanks in advance.
Best regards,