Dear MRTrix experts,
I performed whole-brain anatomically-constrained tractography on a single-shelled diffusion dataset (b = 1300, 64 directions) and encountered a strange phenomenon in about half of the participants (people with Parkinson's disease). There was a hole in the splenium where there few or no streamlines reconstructed (best visualized on the sagittal view).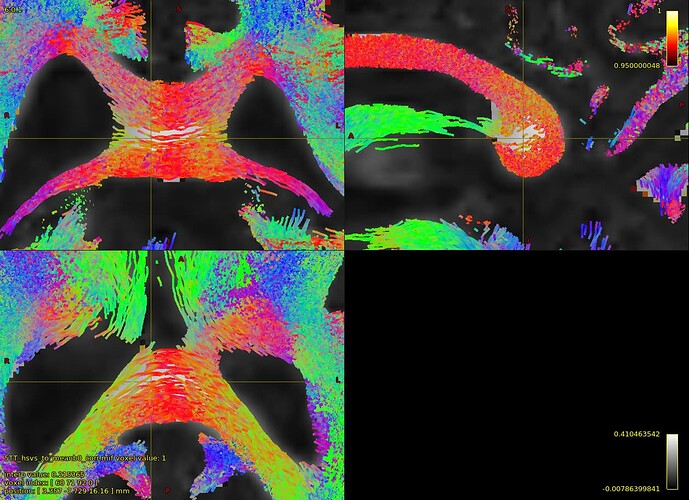 I had a look at the FODs and they look fine to me so don't understand why streamlines weren't tracked through there.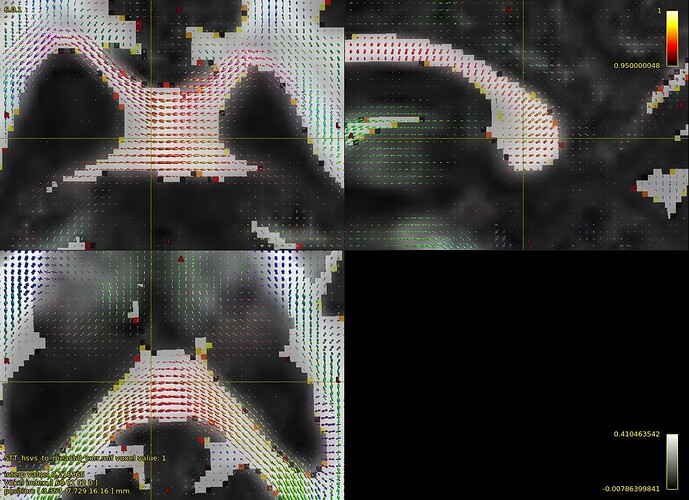 The 5TT WM segmentation is overlaid in both images, and shouldn't be limiting the streamline propagation as far as I can see.
Any ideas about why this is happening and what I can do to fix it (if it can be fixed)? I've tried increasing the angle cutoff and that didn't really change much. Would appreciate any assistance!
Thanks,
Nick