Hi, Mrtrix Experts,
Anatomically-Constrained Tractography (ACT) has been performed to generate fiber tracts. We extracted 2M fibers and then filter to .5M with SIFT for half of our data, and then for the other half, we extract .5M with no filtering.
We want to compare structure and fiber loss between subjects and also tensor measurements ( eg: "fa","vector" values using tensor2metric, and "MO" value using FDT, a tensor image generation tool ) on those fibers.
a) Is this procedure acceptable? What are the challenges analyzing loss of fibers when we always choose a fixed number?
In addition, we test Nigrostriatal Fibers, the fibers go through Substantial Nigra region, in Parkinson's disease patients and healthy ones. The subjects ( totally 20, half disease and half healthy ) are around 80 years old, which has been reported to have serious symptoms. We discover the Parkinson's disease patients have significant fiber loss in this region, while most of the healthy brain fibers look nice:
Disease brain: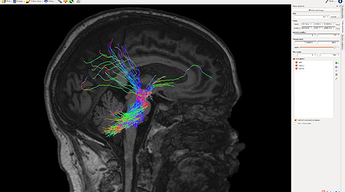 Healthy brain: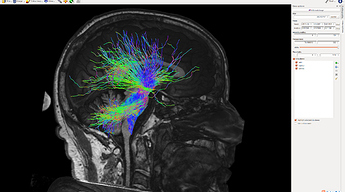 the distribution: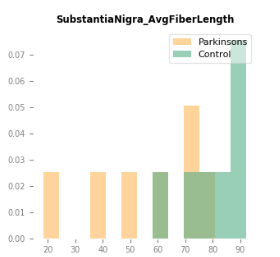 we also found the vector can discern the two groups, as seen:
the distribution: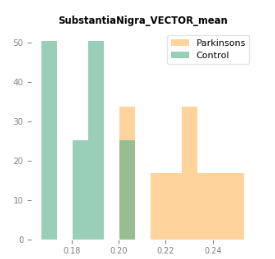 b) Can we make conclusions from comparison? Or what else should be in our consideration?
Many Thanks!
Chaoqing