Hi Community,
My original gradient table as shown in the following figure:
b-value



bvecs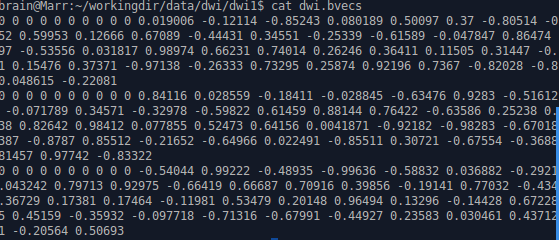 I ran the following command:
mrconvert -fslgrad dwi.bvecs dwi.bvals dwi.nii.gz dwi.mif
In the results, the gradient table has changed as follows: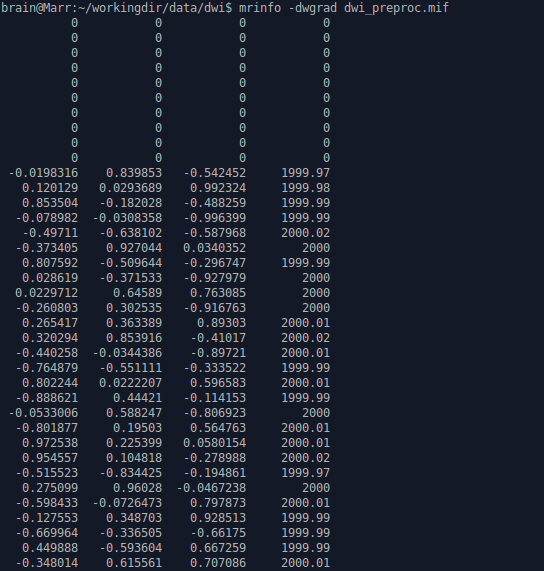 Any suggestions?
Thanks!
In addition, I have a small question:
what's means the 4th dimension of image(Dimensions:107x141x101x106 and Voxel size:1.5x1.5x1.5x11, respectively ). mrinfo for dwi.mif as follows: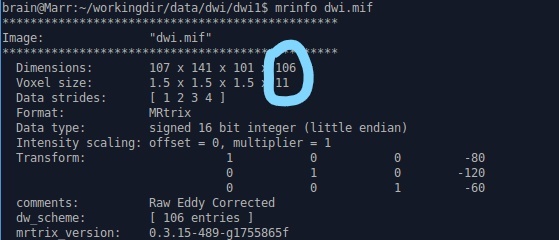 Can you tell me what is the problem?
Thanks!
Best Wishes,
jian