Dear experts,
I was wondering whether it is possible to use Anatomically constrained tractography framework (ACT) with ODF created by BEDPOSTX. Is it sensible? How to do that?
I have rather low-orientation-resolution DWI data: 30 directions (half-sphere direction coding), 2 averages, b=900. The dwi2response automatically lowers lmax to 4, estimated coefficients are 593.64, -63.89, 6.82. The response function does not look very good: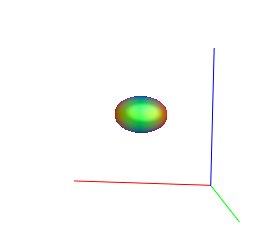 I thought whether BEDPOSTX could be more suitable with these data than CSD. But I would like to use ACT and other mrtrix tools for connectivity analysis. What do you think?