Hi MRtrix experts,
I am working with a DTI study with the following parameters:
b=3000 s/mm2
32 directions acquired twice (each time a b0 scan was obtained at the begining)
No extra b0s (therefore no chance of applying TOPUP)
Halfscan: 61%
I trying to use MRtrix3 software to solve crossing fibres problem in my tractography (particulary in Aslant tracks), but I am a beginner in this software. So, I have followed the "DWI denoising" and "Basic DWI processing" tutorials to get a final .tck which I have converted to .trk using TrackConverter tool (https://github.com/MarcCote/tractconverter) for viewing on TrackVis tool. However, I didn't get good enough results.
Particulary, I ran the following pipeline:
dwidenoise dti_native.nii.gz dti_denoise.mif
dwipreproc -rpe_none -fslgrad dti.bvec dti.bval AP dti_denoise.mif dti_preproc.nii
dwi2mask -fslgrad dti.bvec dti.bval dti_preproc.mif dti_mask_mrtrix.mif
dwi2response tournier -fslgrad dti.bvec dti.bval dti_preproc.mif RF.txt
dwi2fod csd dti_preproc.mif RF.txt dti_preproc_FOD.mif -mask dti_mask_mrtrix.mif -fslgrad dti.bvec dti.bval –force
tckgen dti_preproc_FOD.mif tracks_80000_iFOD2.tck -seed_image dti_preproc.mif -mask dti_mask_mrtrix.mif -fslgrad dti.bvec dti.bval -force -algorithm iFOD2 -number 80000
TractConverter.py –i tracks_80000_iFOD2.tck -o T80000_iFOD2.trk -a corregistered_T1_image.nii
Note: In the step 3, I modified the dti_mask_mrtrix with mrview to get a more precise mask. In the step 6 I put 80000 streamlines to have sufficient fibers for tractography.
The results of each step are shown below: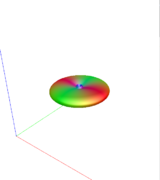 Figure 1 (Response Function from step 4)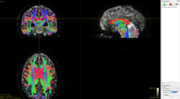 Figure 3 (2D tractography from step 6)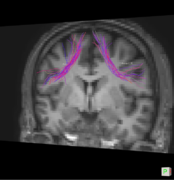 Figure 4 (3D Aslant tracks in Trackvis).
After all the steps I obtained a complete reconstrution of Aslant tracks (Figure 4). But It has a poor number of tracks and noise in comparison with this: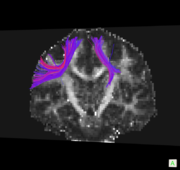 Figure 5 (image preprocessed from another software without CSD algorithms).
Is there something which I can change to improve my final .tck (.trk)?
Best regards,
Jose