Hello,
we are currently working with a data set of DTI images and use MRtrix for preprocesing.
Everything went quite fine, but we stumbled across a very strong displacement in the image before coregistration.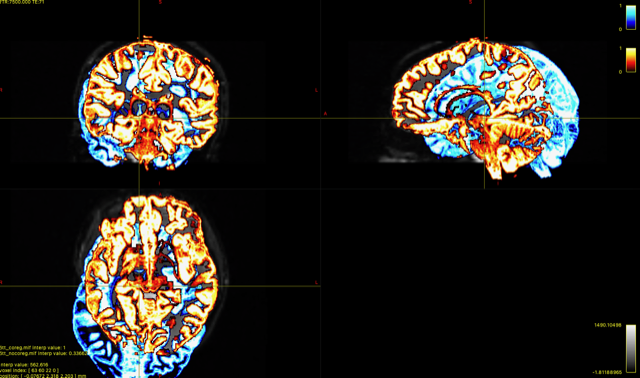 As one can see in the uploaded image, the overlay of the 5tt_nocoreg is extremely off place, but the coregistered one seems fine, as well as the boundaries in the next step.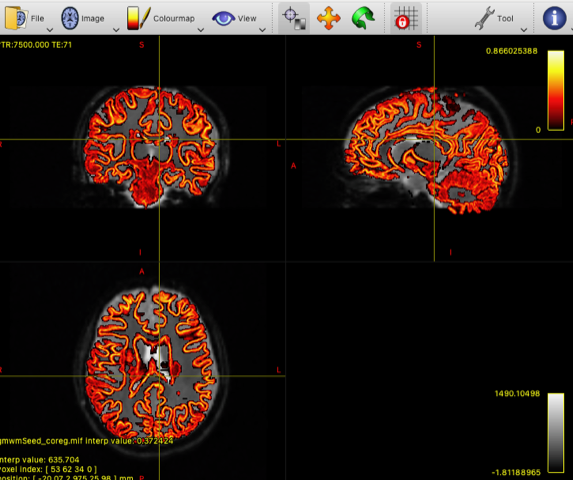 My team and I are now a bit worried about how strong this displacement is, even tough it seems to be corrected successfully.
This is our first DTI project and in all example cases the offset is much smaller.
Could someone with a bit more experience tell us if this amount of displacement is OK, or if we should have a look at the raw data or our steps before?
Thanks a lot for your help!
Joshua