Hi MRtrixters,
I have a T1 image that has been processed using FreeSurfer (recon-all), followed by labelconvert and labelSGMfix. The T1 image has also been processed using FastSurfer (followed by labelconvert and labelSGMfix).
Both the FreeSurfer parcellation image and the FastSurfer parcellation image look sensible when viewed as the main image in mrview. However, when loading the parcellation image using the -connectome.init option, the FastSurfer nodes are not viewable.
Here is an example, with the left window showing the FreeSurfer parcellation image, right window showing the FastSurfer parcellation image. Both have -connectome.init specified with the corresponding parcellation image.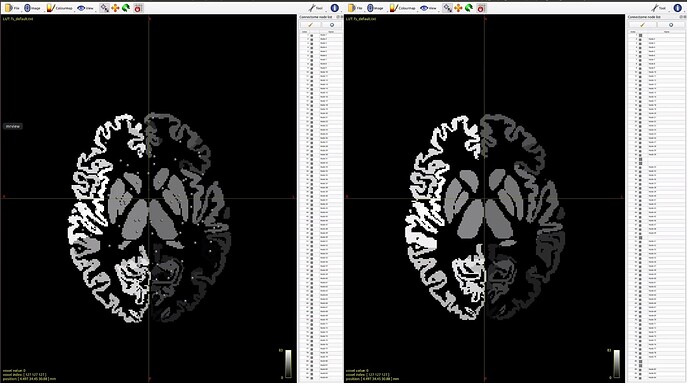 Is this just a viewing related issue? (and is there a fix?)
Thanks for your help!
Cheers,
Arkiev