Dear MRtrix users,
I am working, on the DWI data taken from the GE 3T scanner and after running the complete pipeline up to tcksift, the results are not good for clinical purpose, I am attaching all the relevant information, along with the DWI protocol, we are acquiring only single B0 image (only the first image), and rest all have the b0=1000, voxel size of 1x1x2.9.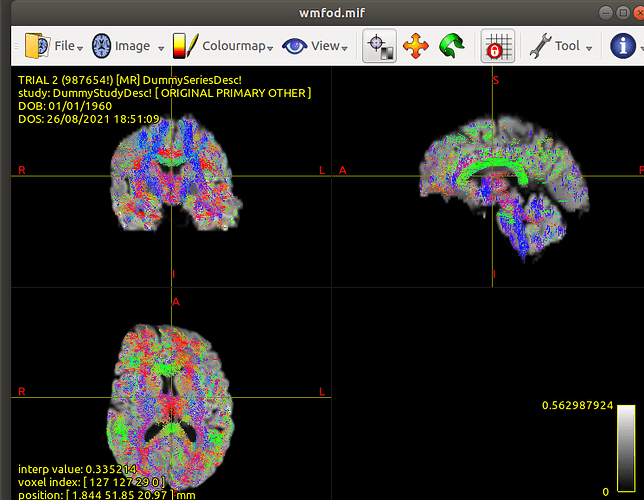 Please find the attached screenshot, of the output of tcksift algorithm, I ran, dwidenoise, mrdegibbs, dwifslpreproc, biascorrection, dwi2response, dwi2fod, mtnormalise,
Processing: dwi protocol.txt…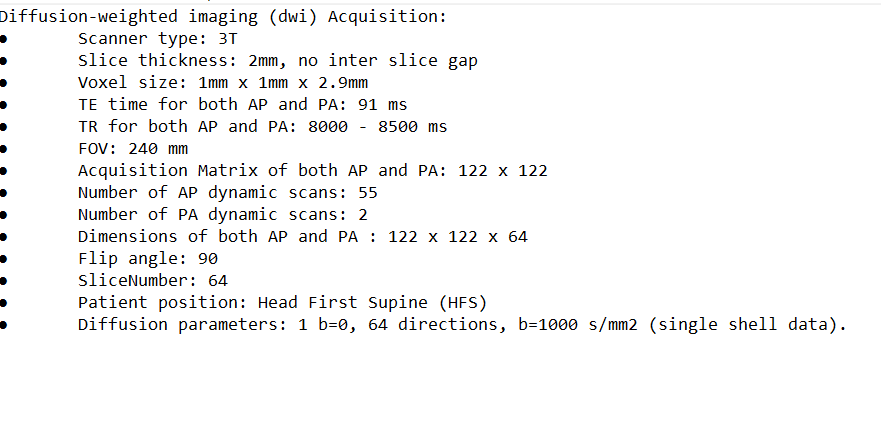 tckgen (wholebrain_10M), tcksift.
Can you please advice what parameters should I change in my protocol to get the relevant tracks.
Thanks
Nayan