Hi all, hi @ThijsDhollander
I'm processing my difussion data and I have a doubt about the output I've obteined with the dwi2response command. I have single shell data, so I've decided to execute the dwi2response dhollander algorithm followed by dwi2fod msmt_csd according to this [Lmaxes specified does not match number of tissues]
(Lmaxes specified does not match number of tissues)
So, I ran:
dwi2response dhollander DWI.mif RF_wm_dhollander.txt RF_gm_dhollander.txt RF_csf_dhollander.txt -voxels RF_voxels_dhollander.mif
And this is the RF_voxels_dhollander.mif image overlaid on the meanb0 image: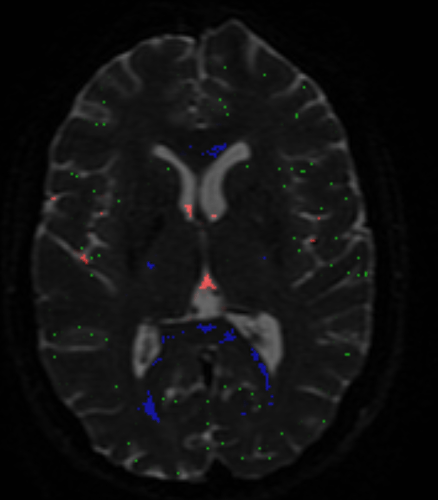 As you can see, there are only a few colored voxels. How should I interpret this result? Do you have an example of this kind of image to compare?
After that I ran the next step to check the result too.
dwi2fod msmt_csd DWI.mif RF_wm_dhollander.txt RF_wm_dhollander.mif RF_csf_dhollander.txt RF_csf_dhollander.mif
Here is a screen-shot of the result: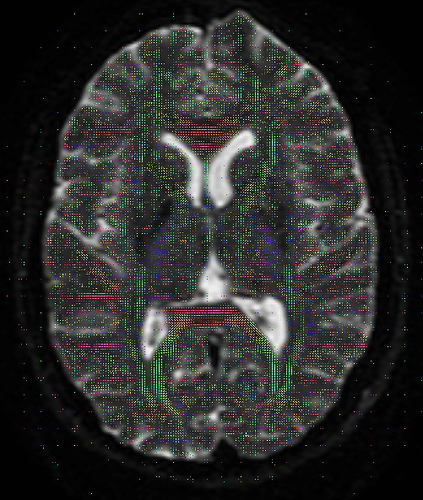 I think the FODs are OK, right?
Thanks!
Cheers,-
Stella