Hi MRtrix community,
I have been working with MRtrix for a while now and just got an error that I have never seen before. In the screenshot of my terminal down below you can see the error and the line I am trying to run.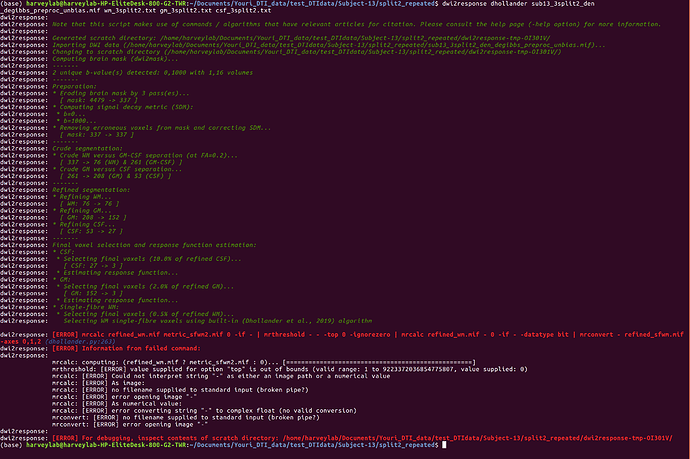 The data consists of 16 gradient directions of b=1000 and a b=0 image. I suppose something is wrong with this data set, since I have used the exact same command with different data sets. Even stranger is that this dwi data(sub13_3split2_den_degibbs_preproc_unbias.mif) is extracted from a original scan that consisted of 32 gradient directions and was split in half due to scarcity of subjects and that the dwi2response dhollander command works perfectly fine for the other half of the data.
I am not entirely sure what the errors are saying. What could be the cause of the error?
Thanks in advance,
Youri