Hi all,
I've run into trouble with tract length. Specifically, I've reconstructed with iFOD2 the cortico-cortical tract which connect the left and right motor regions in all of my subjects. I've attached one subject and it looks ok to me.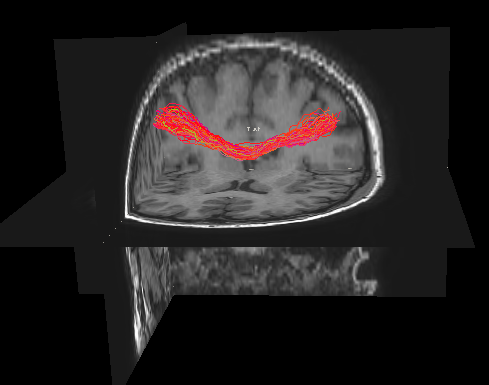 Now I would like to estimate the average of the tract length across the subjects. I've used tckstats and it worked well but unfortunately I got pretty much the same length for all my subjects (117mm more or less). I mean that all the numbers vary in the order of 0.1-0.2 mm which highly improbable in the real world. Do you have any tips?
Given that all the analysis has been run in the subject space, I was wondering whether if I should correct the average lengths for some kind of within subject variable (e.g. brain dimension).
Thanks in advance for all your help
Davide