I was curious of the mask that dwi2mask creates internally when dwifslpreproc is running, so I went and run dwi2mask on its own. For this dataset, this is what it created: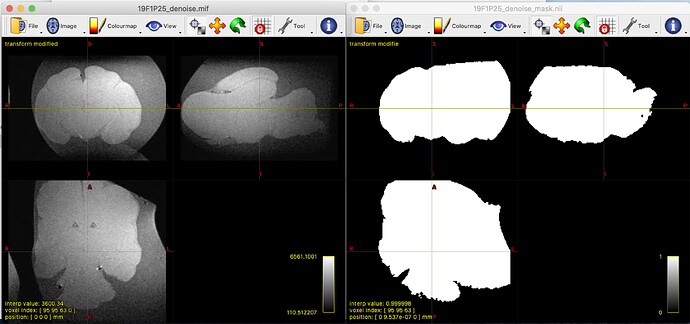 So the mask is bigger than the brain in certain areas and smaller in others (e.g. cerebellum), apparently because of how the first b0 looks. Is there a way to manipulate the "sensitivity" of algorithm with a command similar to bet -f?
Another option I tried was extracting the first DWI volume (which is much cleaner than the b0):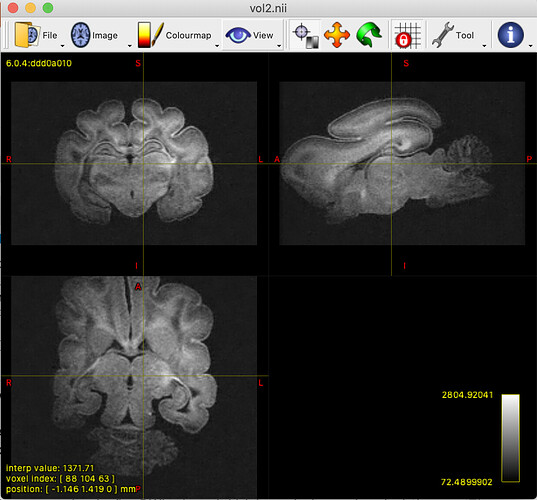 However dwi2mask requires a 4D file to work.
Any suggestions to create a mask that better captures the brain to be analysed?
Thanks!