Hello,
I have tried to install FSL by simply following the installation video on youtube.
The thing is, while FSL is working, i can not open FSLEYES for some reason, ubuntu can not locate its directory. Here is the issue;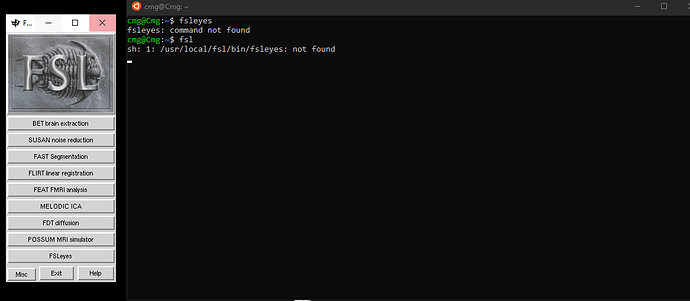 I would be very grateful if you come up with a solution!