Hi to all MrTrixers!
I was interested in trying global tractography. We work on HCP data (multi-shell), and for other works we followed step-by-step the pipeline for MSMT-CSD as in the website. I launched global tracgtography following the suggested usage:
**tckglobal dwi.mif RF_WM.txt -riso RF_CSF.txt -riso RF_GM.txt -mask mymask.mif -niter 1e9 -fod fod.mif -fiso fiso.mif tracks.tck -nthreads 1 **
using tissue response functions as obtained from dwi2response msmt_5tt, all as default.
dwi2response msmt_5tt DWI.mif 5TT.mif RF_WM.txt RF_GM.txt RF_CSF.txt -voxels RF_voxels.mif
nthreads was set to 1 since my OS does not support multi-threading.
Tractogram results in a few (three or four) scattered streamlines, like these: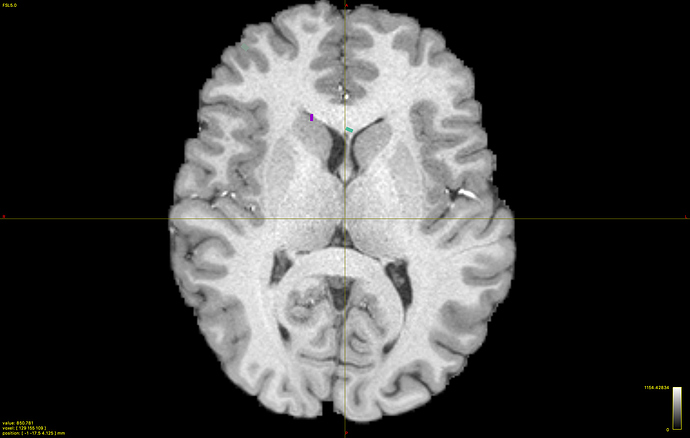 I also tried by increasing iterations and decreasing particle weights accordingly, but without any result.
Can anyone please help me? I can't just figure out what can be wrong. Should I repeat the dwi2response step with different parameters? What should I check?
Thanks in advance
Gianpaolo