Hi experts,
Zoomed positive FBA results in region of interest are often seen in published paper, which looks like 'pixels' with the background of grids rather than smooth template (See the figure below, C on the right). I used to open wmfod_template.mif as the background but it looks smooth even after being zoomed.
Can I present such zoomed grid-like results in MRView? How to get the grid-like rasterisation background? Or how can I obtain figures like this in other softwares?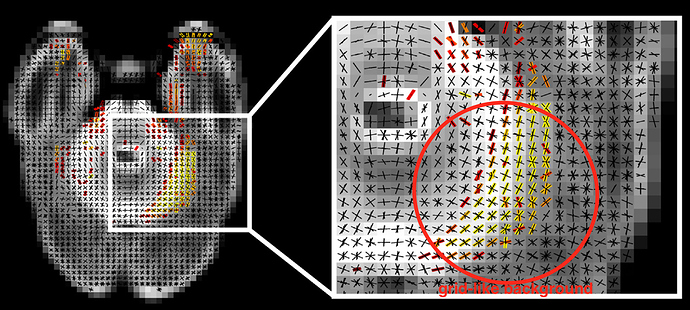 I would appreciate it if you can help me to figure out this problem.