Hi mrtrix experts,
I am using Mrtrix to observe fiber tracts of a monkey, however, the monkey was in Sphinx position. I have to use ITK-snap to reorient the data. My question is that the rotation may change the spatial relationship between the data and the bvecs. And I cannot get the reorientation matrix to reorient the bvecs as well.
Is there any tip to resolve this problem?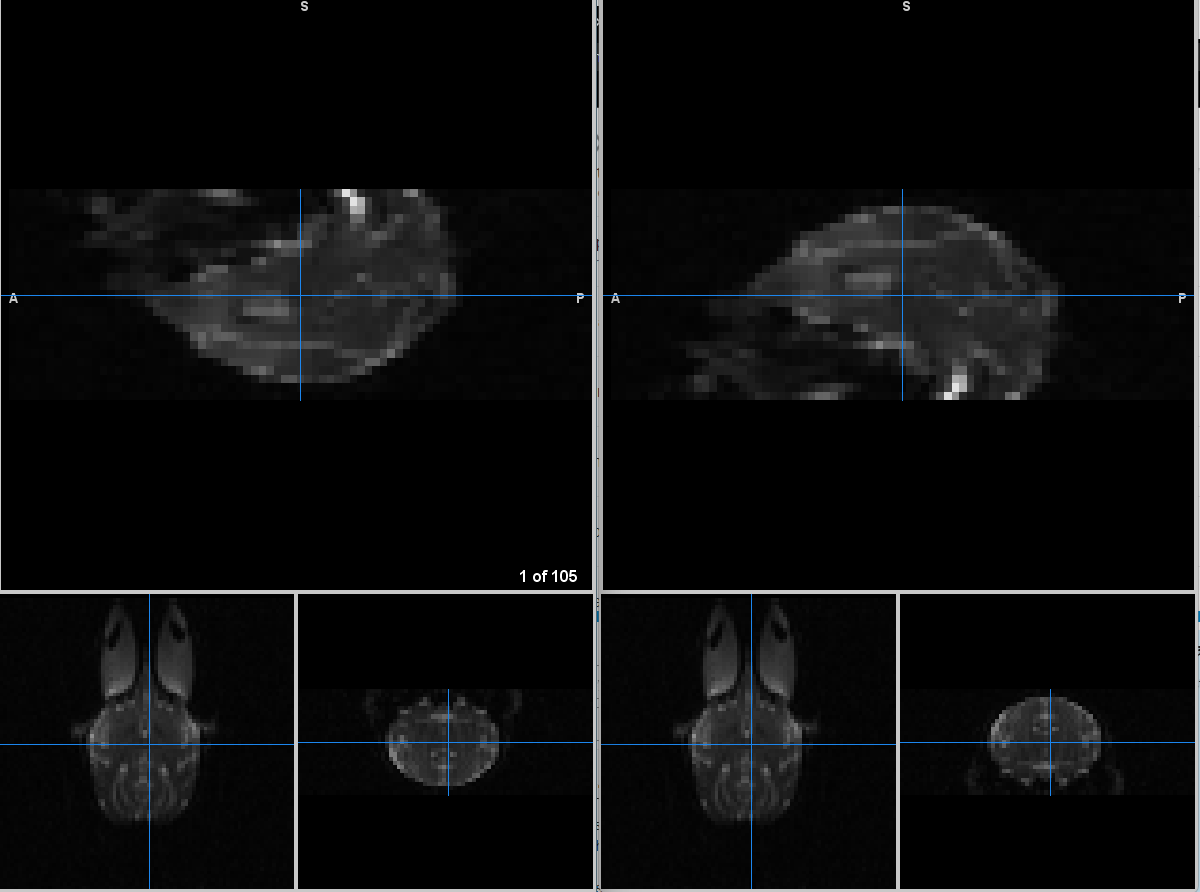 The left is the data in the sphinx position, and the right one is the reoriented one.
The corresponding headers of the data are shown below.
The first one is the sphinx position data.
The second one is the sphinx reoriented data.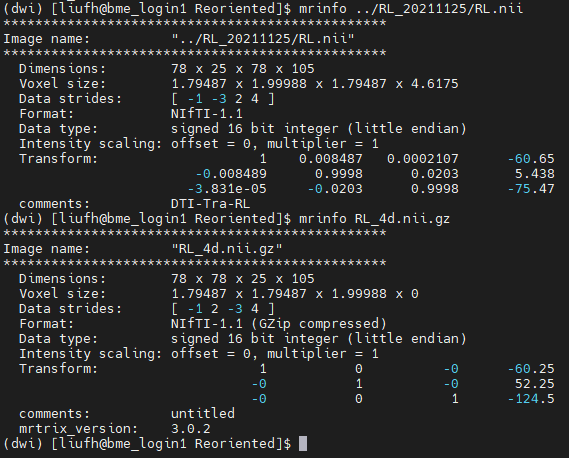 Thanks,
Feihong