Dear All,
I am working on DWI images and want to use tckgen to output asymmetric connectivity matrix when using probabilistic tractography algorithm iFOD2. However, I can't get it.
While diffusion tractography is not sensitive to the directionality of connections, parcel A to B and parcel B to A streamlines are computed separately minor asymmetries arise. Below is my code:
tckgen -algo iFOD2 -act 5ttseg.mif -backtrack -crop_at_gmwmi
-cutoff 0.05 -angle 45 -minlength 20 -maxlength 250 -nthreads 8
-seed_image dwi_wmMask.mif -select 500k
dwi_wmcsd.mif
fibs_200k_angles45_maxlen500_act.tck -force
tck2connectome -zero_diagonal -scale_invnodevol
fibs_200k_angles45_maxlen500_act.tck
Schaefer2018_400Parcels_7Networks+aseg_relabel.nii.gz
connectome_400parcels7network.csv
-out_assignment assignment_400parcels7network.csv -force
Unfortunately, I can only get the upper triangular matrix


My question is, how can generat the asymmetric connectivity matrix shown below ?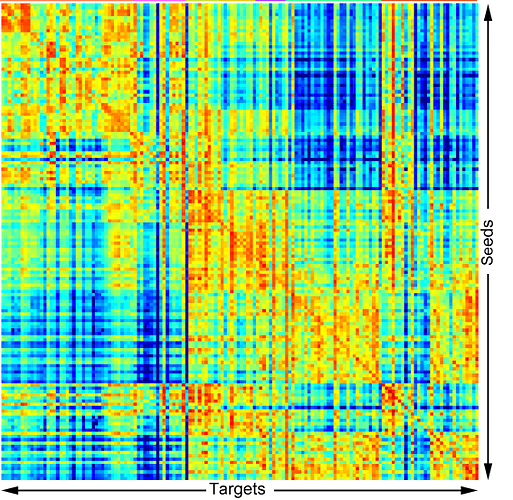 Thank you in advance for giving your time.
Jie Xia