My professor wants me to find slf fibres.
He gave me fod image.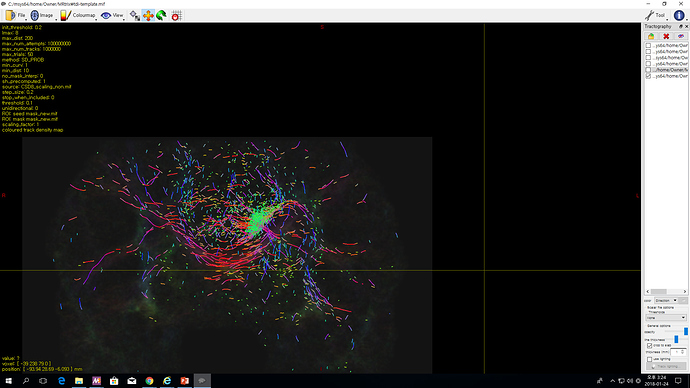 My current codes are tckgen.exe FODfilename.mif TobemadeTckfilename.tck ROIfilename.mif -mask
But the fibres tracked are no where near the sample that my professor showed me.
They are all randomly scattered over the FOD image, but they have to be stretching out neatly from the ROI point , right?
Can you give me some sample codes that i can try to improve on this?
Please help me