Hello!
I am trying to create a figure in mrview, which shows an ROI mask (that I have loaded as an overlay) and the corresponding tracts (loaded in the Tractography option as a .tck file).
When loading both, even if I minimize the opacity of the tracts, it is always positioned above the overlay. How do I make it so that the overlay is positioned above the tracts?
I've attached some images - I want the red ROI (the VIM) to be visible above the tracts at all times. Currently the tracts are always on top.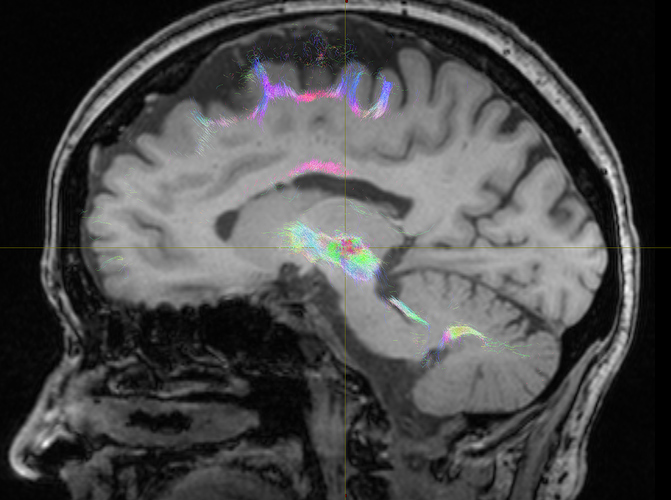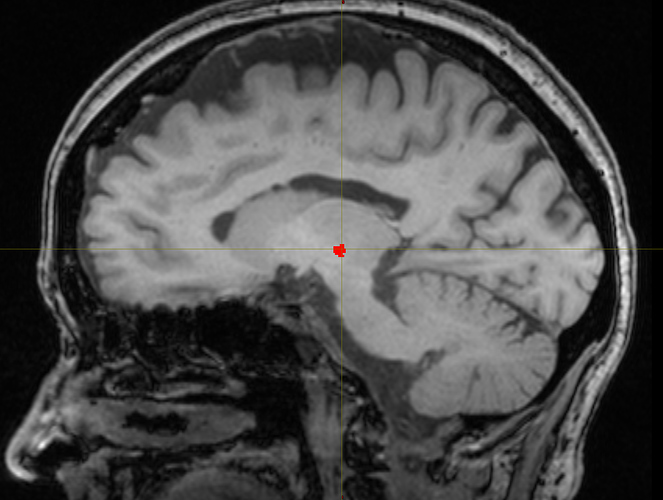 Thanks!