Hi everyone,
I use the mtnormalise command for intensity normalisation. I get weird FODs around the nose area in some patients and I was wondering if anyone has experienced a similar issue.
Here is a picture of WM FODs from dwi2fod msmt_csd before normalisation. It seems fine.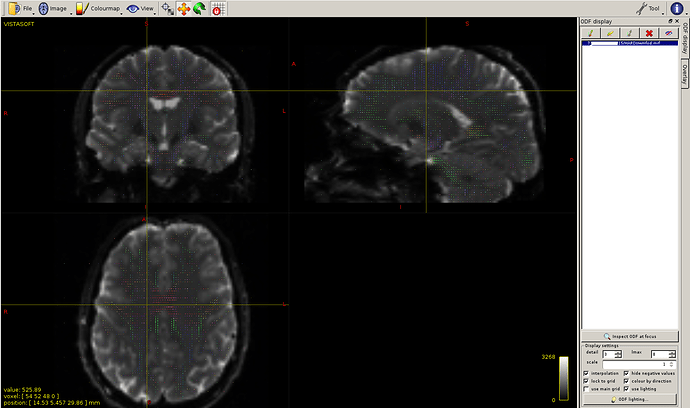 After normalisation with mtnormalise, I get spurious FODs in a corner of the image: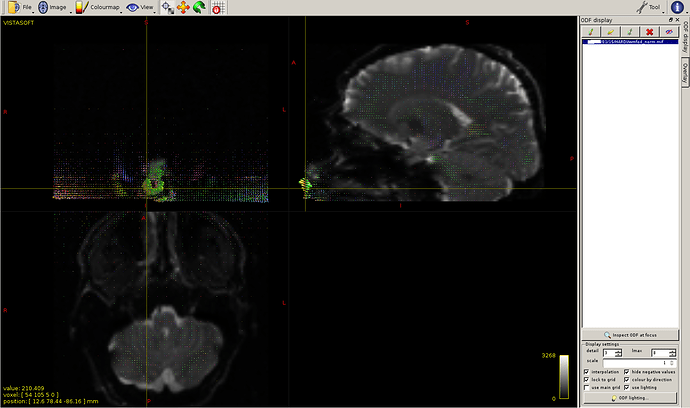 This is the command I used to generate normalised WM FOD:
mtnormalise wmfod.mif wmfod_norm.mif gmfod.mif gmfod_norm.mif csffod.mif csffod_norm.mif -mask brain_mask.mif

The brain mask I provided is correct, as shown in this picture: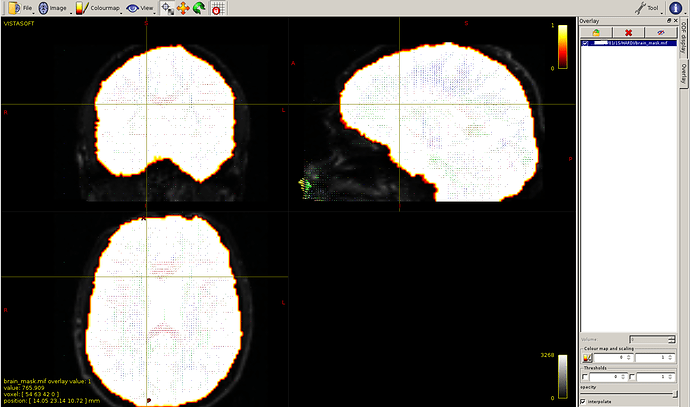 I get this issue in 4 out of my 7 patients.
Does anyone have a idea about what happened here?
Thank you,
Olga Trofimova