Hi,
I'm completely new here and am trying to access MRtrix3 (3.0.3) and am following the instructions on this page: Windows pre-compiled MSYS2 install (mrtrix.org)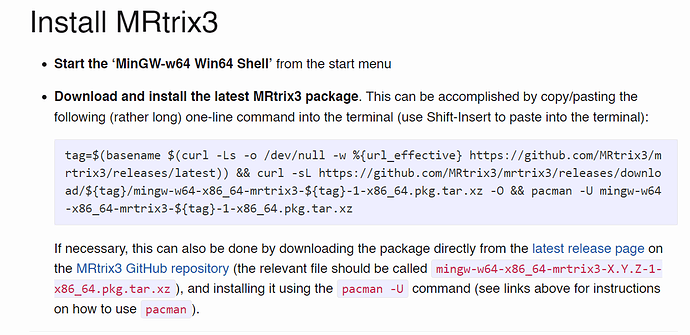 When I get to this part and enter this long command in MINGW64 (the blue one) I get this error:
"The following package cannot be upgraded due to unresolvable dependencies"


Any suggestions on how to proceed?
I have downloaded the package from Github too but am not sure what Pacman commands to use to install it.
The same instruction page also says for 3.0.1+ that Pacman isn't used. I'm not sure if I'm understanding this correctly. Does this change the way it needs to be installed?


Thanks