Hi,
when I overlay an image containing integers (labels/rois) the value equal to one is not displayed. See screenshot. Other values 2 - 6 are. 0 obviously not.
Bug?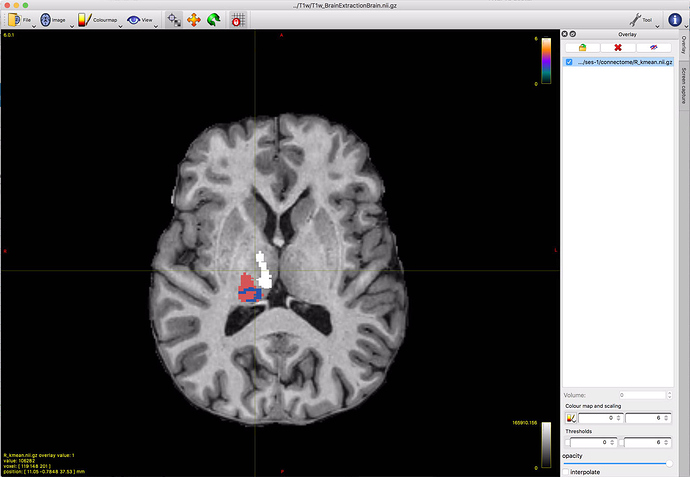 Other question that I have: is it possible to use a custom colour map (or LUT). E.g. freesurfer.lut to view labelconvert output?
Thanks for any help.
Best regards,
Stefan.