Hello,
we created a tensor image from unbiased DWI image.
dwi2tensor dwi_den_unr_pre_unbia_up.mif -mask mask_up.mif tensor_up.mif
Then we realized that sometimes there is an empty section on the first or last slide of a tensor image.
I overlaid the tensor image on the unbiased image.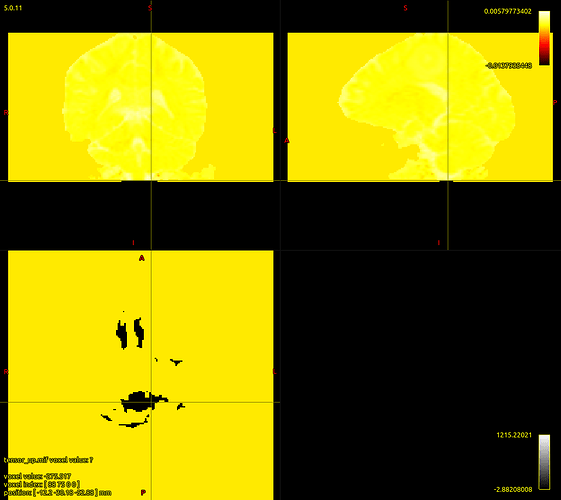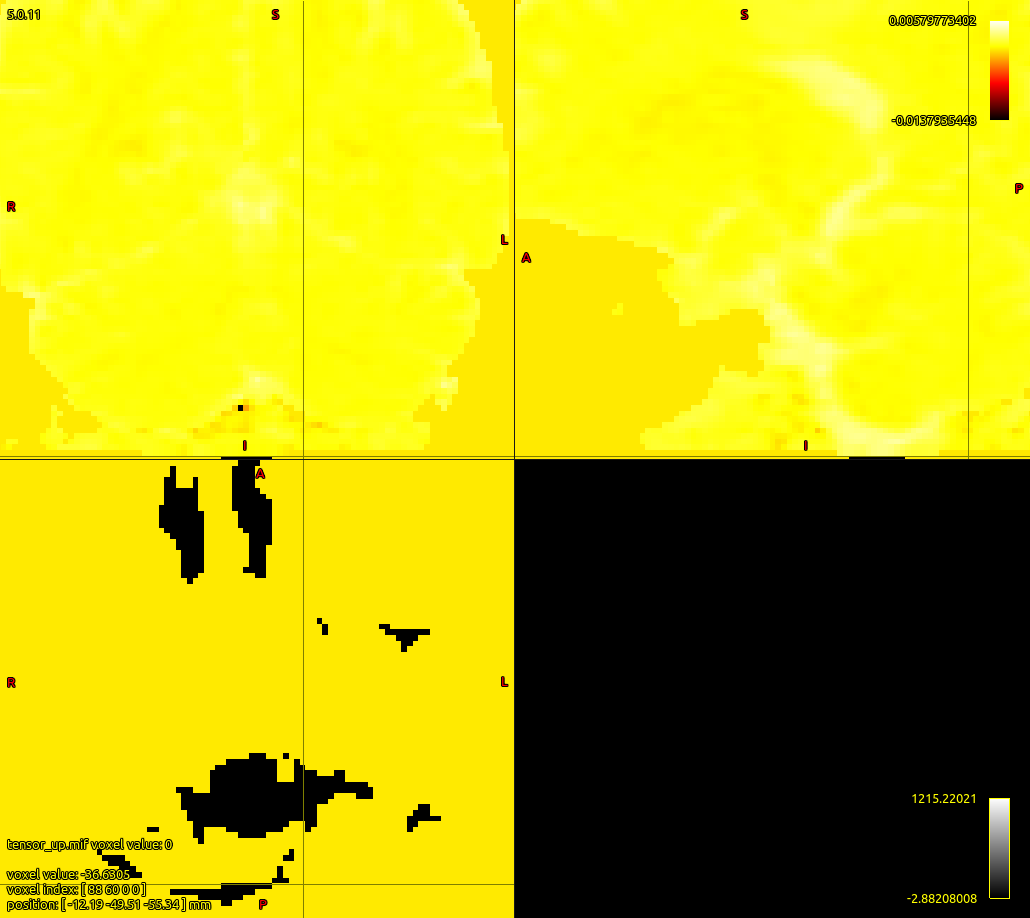 The mask looks good.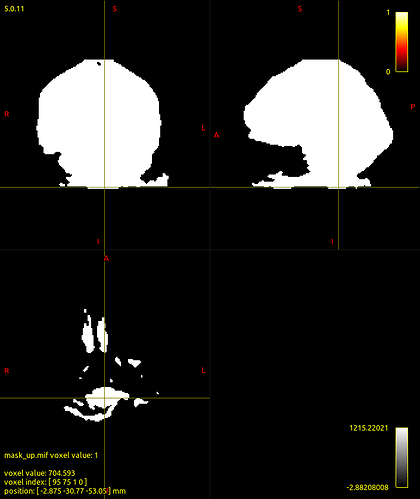 We are using the ubuntu and the version of mrtrix is up to date.
Any suggestion is helpful.
Best,
Ziqian
@Lucius