Hi,
I came across an problem when using sh2peak to get the orientation vector. Here is the command:
sh2peaks wmfod.mif -num 1 peaks_first.nii.gz

Then, I checked the nii image with fsleyes, finding the orientation is inconsistent with the odf visualized in mrview. The red lines in the center are in CC, while the vectors looked wrong.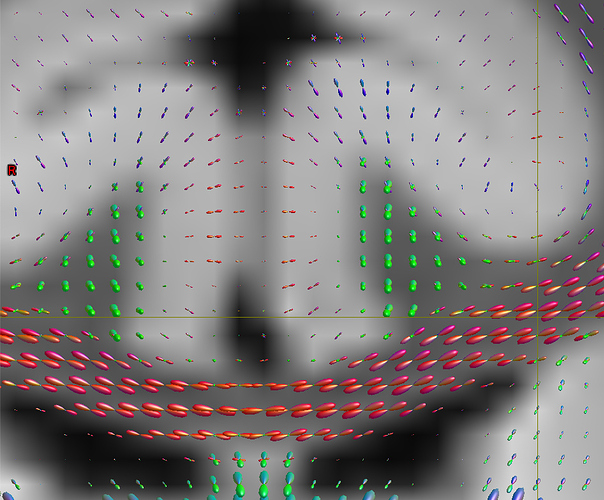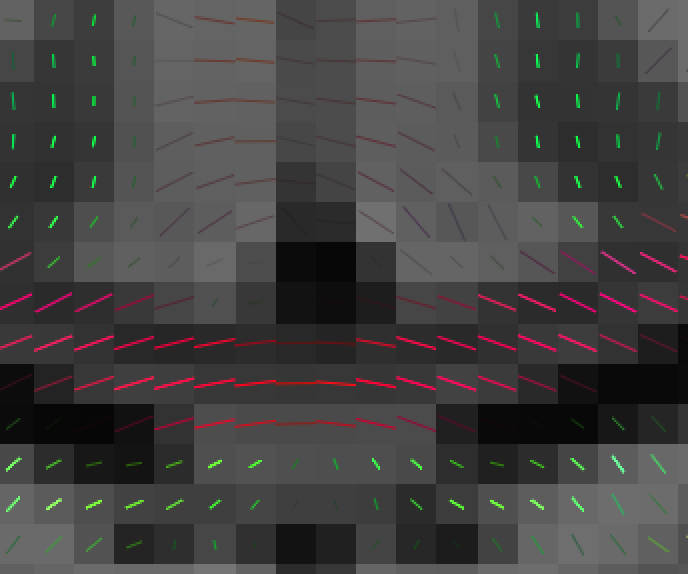 Is there anything wrong with my operation…? I'm very confused.
There are the info given by mrinfo:
Image:               "wmfod.mif"

---
Dimensions: 162 x 178 x 120 x 45
Voxel size: 0.45 x 0.45 x 0.45 x 1
Data strides: [ 2 3 4 1 ]
Format: MRtrix
Data type: 32 bit float (little endian)
Intensity scaling: offset = 0, multiplier = 1
Transform: 1 0 0 -39.63
0 1 0 32.86
0 0 1 -33.05
---
Image: "peaks_one.nii.gz"
---
Dimensions: 162 x 178 x 120 x 3
Voxel size: 0.45 x 0.45 x 0.45 x 1
Data strides: [ 1 2 3 4 ]
Format: NIfTI-1.1 (GZip compressed)
Data type: 32 bit float (little endian)
Intensity scaling: offset = 0, multiplier = 1
Transform: 1 0 0 -39.63
0 1 0 32.86
0 0 1 -33.05