Hello MRtrix team,
I am trying to extract a 30/20/10dirs subset from my 100/65/32 dirs multishell datasets (3 bvals) which is shown below:

(I know the first shell is pretty bad, but that's the dataset they gave me!

).
I want to ensure uniform sampling in each shell but also on the overall sphere. Following recommendations on other threads, I used your gen_scheme command to generate an ideal multishell 30/20/10 scheme and then find the closest match in my dataset. My understanding was that gen_scheme tries to maximize uniformity across and within shells, just like I needed. However, the gen_scheme output is not as good as I hoped (picture below). As you can see, directions are nicely uniform in each shell, but the overall distribution (top) is not so good.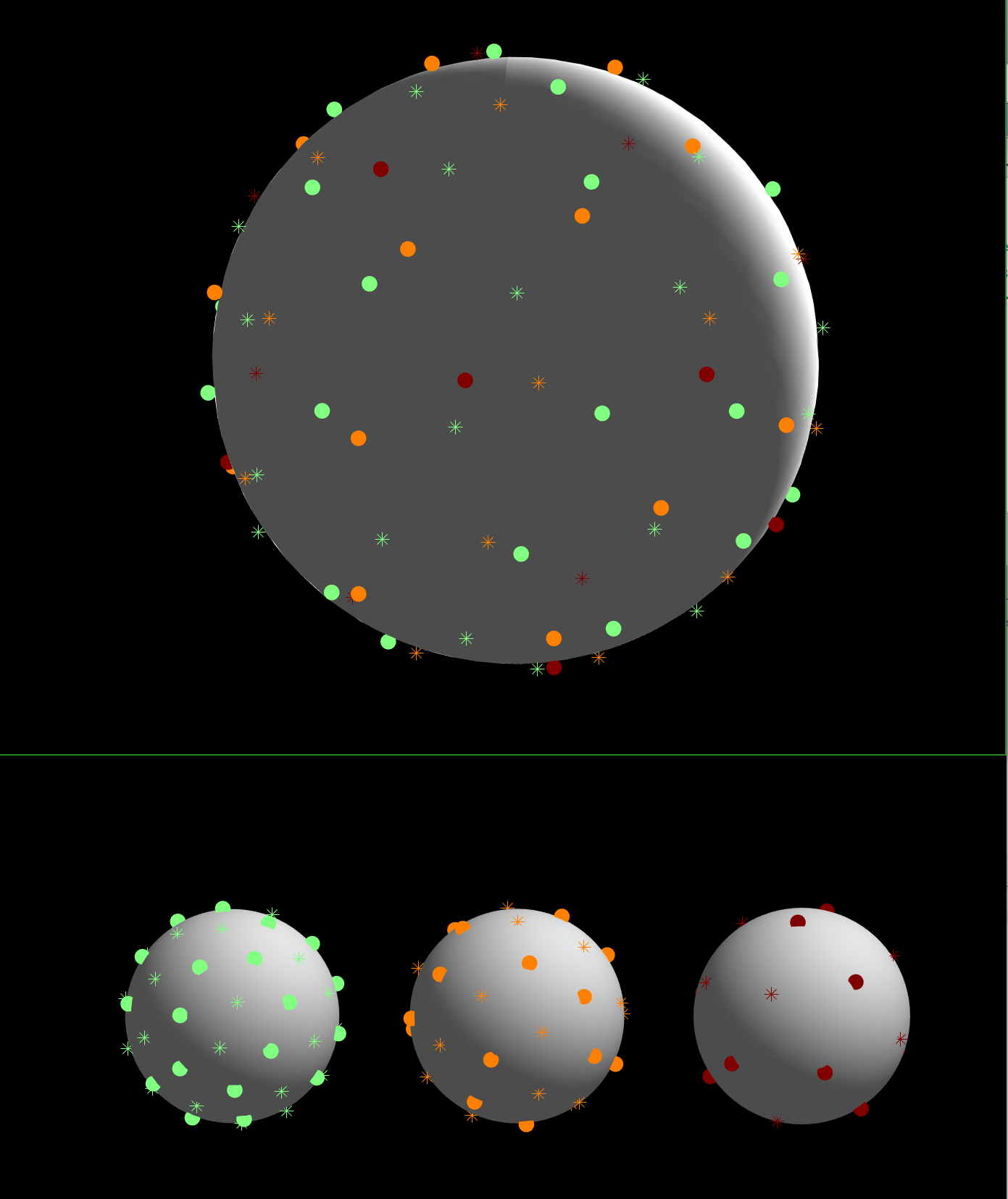 Isn't gen_scheme supposed to estimate overall bipolar energy as well? Do you have any suggestion on how I could extract the datasets that I need in another way? I also thought to use dirgen to generate a 60dirs scheme and then use dirsplit on it, but I could find a way to set the number of directions I want in each dirsplit set

Thank you in advance for your help,
Giorgia Grisot