Hi MRtrix community,
I'am a beginner in this world of advanced diffusion post-processing.
I've a problem using SIFT2 text file to display tractograms.
I can load without issue the .tck file :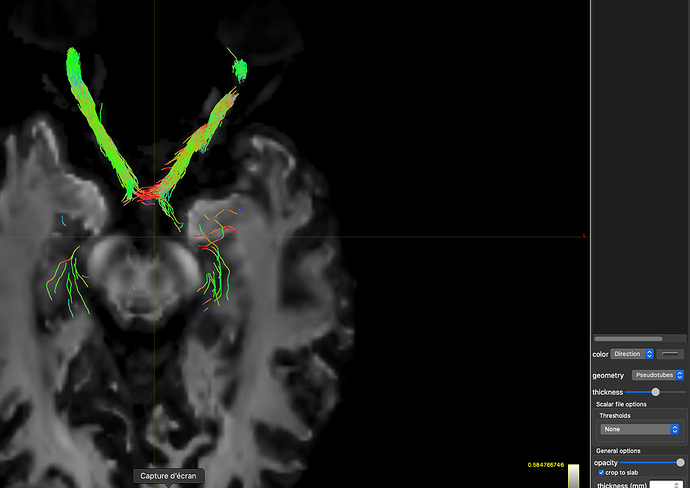 But when I choose file in color menu, all tracks appears black and I cannot manage to modify parameters of the threshold section :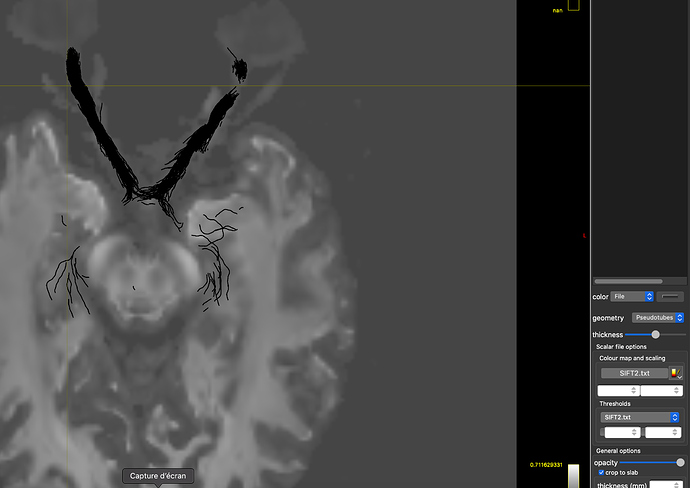 Could you help me with that ?
Best regards,